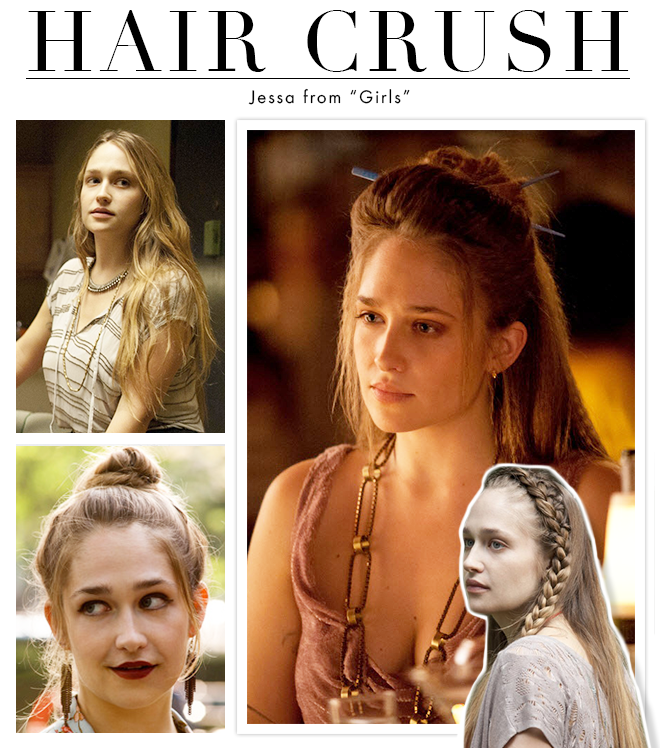 Yes, like everyone else, we're pretty obsessed with HBO's show "Girls." But as much as we love the characters and story lines, it's Jessa's (played by Jemima Kirke) hair that keeps our eyes glued to the screen. How is it possible for someone to have such naturally beautiful, free-flowing hair?
The easy answer is to say that it's the hair department that's responsible for Jessa's Bohemian waves, but the fact is Jemima's hair looks amazing in every photo published of her (red carpet or not). In its natural state, her hair is mostly straight with a slight wave toward the bottom. At other times in the show she has a great top knot, an intricate braid and even crimped hair (very few people can pull off that look).
After scouring the internet, we found no hint of the actress' real-life hair routine, but if we had to guess? Minimal products and a speedy hair routine (she is a mom after all). After looking at other actress' red carpet updos and over-styled hair all day, it's nice to be reminded that its ok to leave your hair alone once in a while. It might even make your hair better in the long run.
Read more: Daily Tricks for Softer Hair