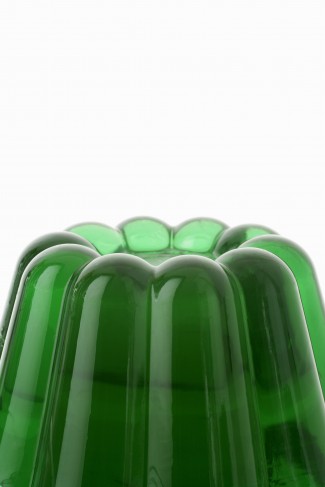 When it comes to makeup, the two most common formulas are creams and powders. Now it seems the new hot texture of the moment is jelly. This texture in makeup is spongey and cool to the touch. Not only does it smooth onto the skin easily, but it dries to a long-wearing powdery finish.
For eyes that are glitzy glam, try the metallic shades from Jill Stuart's Jelly Eye Color line ($36.99, Facial-shop.com) or go for one from the Estee Lauder Gelee Powder Eyeshadow collection ($24, shop.Nordstrom.com). To apply these sparkling moist colors, simply dab on a shade across the lids with your ring finger and pair with black mascara for eyes that dazzle. This style of shadow applies like a cream, wears like a powder and is super simple to blend.
Cheeks will look dewy and fresh with Maybelline's Dream Bouncy Blush ($7.99, Maybelline.com) dabbed on the apples. This fun pillowy soft blush adds a natural, sheer wash of color to the face, so use your pointer and middle finger to swirl on the flush in a flash. Clarins Instant Smooth Crystal Lip Balm ($24.50, Clarinsusa.com) offers up gel-textured soothing moisture in fun summer shades that will add a hot hint of tint to the lips and give some major plumping action at the same time. I like to throw these into my cooler at the beach for a refreshing feeling when applied.
A line of handmade cosmetics called Lush has created a fun Shower Jelly ($10.95, Lushusa.com) that is made from seaweed and can even be frozen. I love the Sweetie Pie Cherry-Coconut Skin Softening Jelly ($5.95, Lushusa.com), which slips and slides over the skin conditioning it and leaving a deliciously edible scent. So get jiggy with jelly this summer and give them a go!
As an established makeup artist, many beauty brands send me samples of their latest products for consideration. I only write about the items that I truly love and I always abide by Daily Makeover's Editorial Ethics Pledge in each of my Positively Beautiful posts.