Walking into J.Crew, it's a given that you're going to find a selection of cuffed tailored shirts, soft cashmere knits in seasonal colors, jeans in multiple fits and washes, as well as staples you won't feel bad for indulging in because you know you'll keep them for years to come. Basically, this brand has established itself as one of the most stylish and completely wearable lines around, filled with classic finds that blend seamlessly into your wardrobe. From bathing suits to bridal to kids clothes, the brand's offering has rapidly expanded over the years.
The section that we over at Beauty High find ourselves most intrigued with, given our strong adoration for skin care, cosmetics, and hair care, is its unique beauty market. If you've ever scrolled down the J.Crew beauty page (or even strolled through store), you may have noticed that they sell color cosmetics products like lip balm, nail lacquer, and blush, as well as bath products and even makeup remover that are all user-friendly, have interesting brand stories, and are easily accessible. As it turns out, many of the products the brand sells are used on the J.Crew models in their Style Guides.
To get a better understanding of how J.Crew moves through the beauty market, we caught up with Style Director Gayle Spannaus who broke down the selection process, how the J.Crew Style Guide comes into play, and their search for classic products that work for everyone at every age.
What do you look for when searching the market for beauty products for J. Crew?
Gayle Spannaus: At J. Crew we look for inherently classic items especially in terms of color—whether it be an orangey red or a nude. Also, the colors usually have a sheer quality for a natural, effortless look like our RMS Lip Shine or Bite for J. Crew lip colors. We like products that are low-maintenance but with a high return.
Are you looking for unique, specialty products that no one really knows about, or are you going for that classic product that everyone needs in their own makeup collection?
Uniqueness is always a benefit but it's more about finding something that can work for everybody. Sometimes the most obvious products are what people don't know about. We like to share with our customers what we think is a good product that works consistently! We don't do new products for the sake of newness.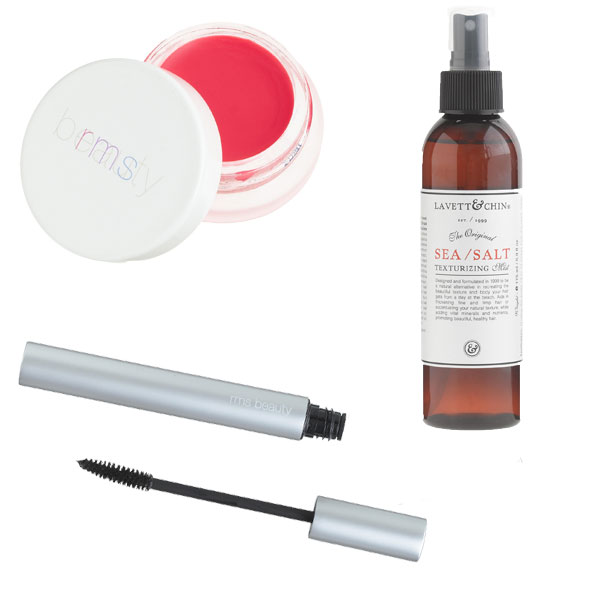 What does J.Crew want their beauty section to say about the brand?
The products we feature in our beauty section compliment the brand in conjunction with all of the other products we offer, whether it's clothes or accessories. Our beauty section is an organic addition to the rest of our offerings. We think of the products we offer as enhancing someone's already natural beauty and just giving it a "kick." You could use one of the Stila Magnificent Metals Foil Finish eye shadows for a pop on your eye with your regular makeup routine or a few swipes of RMS Volumizing mascara. It's also about bringing our customers something that we love and think they will love as well!
MORE: 10 Things No One Ever Tells You About Dry Hair
The offering overall is broad—from makeup remover to lipstick to hairbrushes to skincare essentials like sunscreen. Why did J.Crew do this verses just focusing on color cosmetics?
We add products based on what feels natural and complimentary to our collection like the Lavett & Chin Sea Salt hair spray. Before, people were calling us and wanted to know what we used to get the looks throughout the Style Guide, and we were always using that spray on set as well as the Usla Airlines red nail lacquer. We want to help people complete their J.Crew look. Also, everything we choose is ageless—you can use them from 17 to 70.
Do you listen to customer feedback to continue to sell a product or to expand the offerings from a particular brand?
We always listen to customer feedback in every area and they wanted to know what we used in the Style Guides to achieve the model's look. It makes sense for us to offer them those products. We approach beauty as a classic and don't focus on trends. We use these to compliment clothes and not pull away from the overall looks.
MORE: The Mascara for Layers of Fluttery Lashes
Do you include certain products in the beauty section that you use for the models in the catalogs? Do you do this so people can recreate the look at home?
Yes, the products we sell are used on our shoots and in the style guides on models all the time and that's really why [we] offer them. That is really the genesis of our assortment—what we are actually using on the models in our Style Guide because our customers want to get those looks. Our longtime makeup artist, Troi Ollivierre, was always mixing colors at shoots to get the perfect orangey red shade for lips, which is how he came up with his lipstick shades for J. Crew we are offering now, George and Parker.