I am a lucky guy – I get to work in a place I love, in a city I love, doing what I love to do. I get work with the most amazing every-day women and some amazing celebrities and personalities. I am surrounded by motivated, passionate people and get to participate in training some of tomorrow's beauty superstars. Life is good!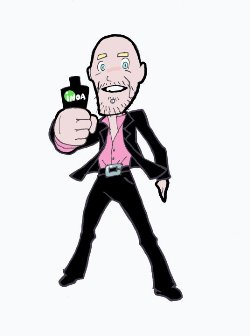 Last week I received a gigantic honor. I signed a contract with L'Oreal to be their Celebrity Colorist for L'Oreal Professionnel! Out of all the work I have been lucky enough to do, having the opportunity to work with L'Oreal is almost surreal.
The first commercial I worked on as a colorist was for L'Oreal. It was for one of their consumer brands, and we were shooting for the Latin markets in Mexico City. We were working with Lupita Jones, the first Mexican woman to win Miss Universe – and a well known personality who was spokesperson for the brand, who told me a great story. Lupita told me about watching L'Oreal commercials on TV as a little girl and seeing the most beautiful women in the world say "I'm worth it" at the end of each one. She talked about how that phrase was so inspirational to her as a young girl, and what an honor it was to now be the woman who gets to say it to inspire other women.
Of course I am working on the professional side of L'Oreal now, but I still feel exactly the same way. My entire professional life, I have always thought of L'Oreal as the premier hair color company. I am thrilled beyond belief and honored one million times over to have this opportunity.
I am so excited to be living my dream!