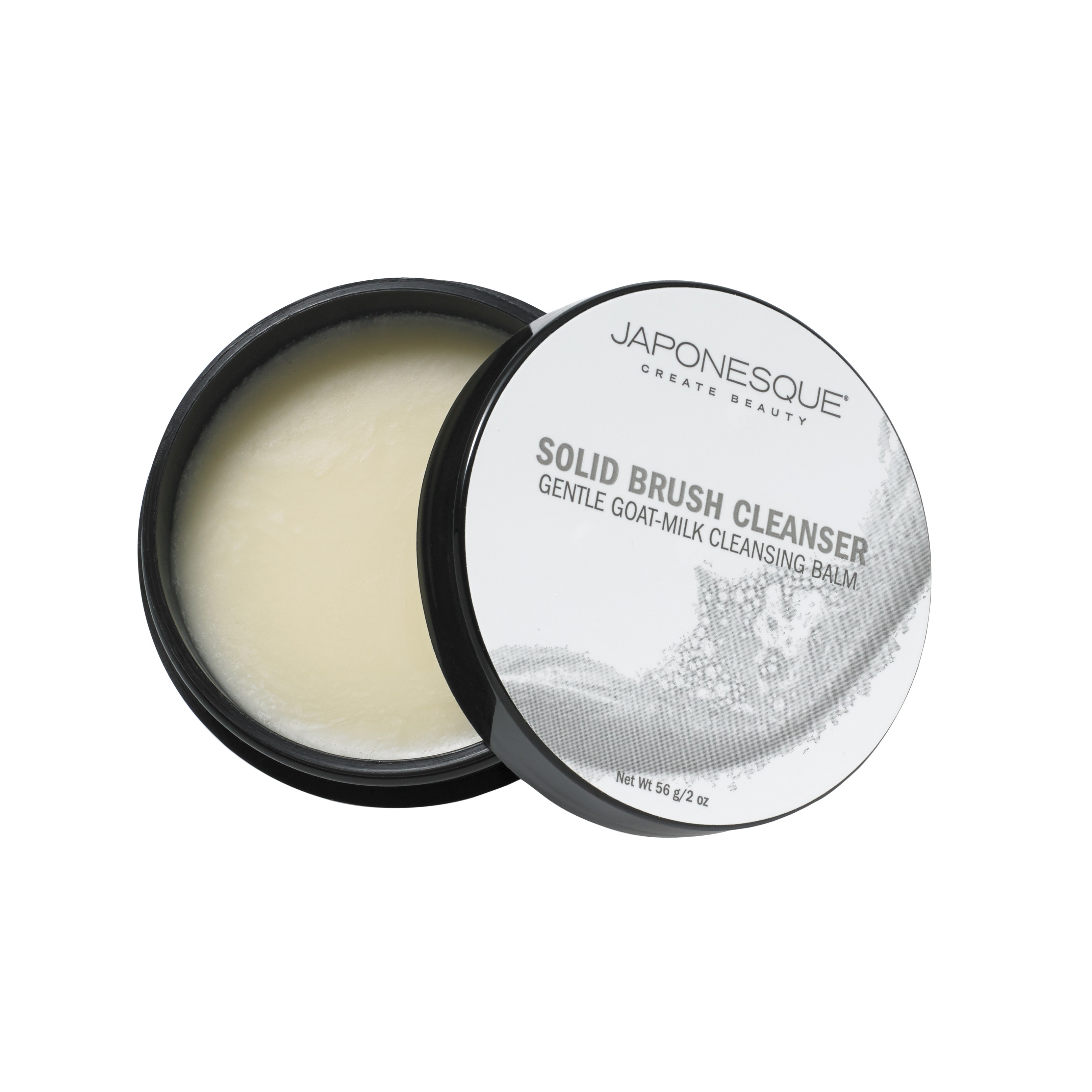 You know how you see the "bestsellers" and "most popular" products in beauty stores, so you of course scoop them up, but then you realize you have no idea how to work them? In "How It Works," we're going to explain to you exactly how to get the best use out of your products, whether they are cult classics or hot off the conveyer belt must-haves. We'll teach you the basics, as well as a few industry expert tips to make sure you're getting the most out of everything you buy.
Cleaning our makeup brushes is one of the most dreaded beauty tasks, but no matter how much we can't stand it, it needs to be done. Whether you use a traditional brush cleanser or stick with the warm water and shampoo trick, it can be a bit of a messy process. That all changed when we discovered the Solid Brush Cleanser from Japonesque.
MORE: How to Clean Every Tool in Your Makeup Bag
Product Perks
The goat's milk in the cleanser conditions the bristles of your brush while it cleans.
It leaves your brush with a pleasant scent after use.
Because it's a balm, it allows for mess-free cleaning.
How It Works: 
Unlike other brush cleansers, this one doesn't come in a liquid form, but instead in a balm form. Begin my moistening the brush head with water and swirling it around in the cleanser jar. Swirl around until you see lather forming, and the foam will start lifting impurities from the brush. Rinse the brush and lay out to dry, then rinse the balm under running water or wipe the surface clean, prepping it for the next time you clean your brushes.
Where to Buy: Japonesque Solid Brush Cleanser, $20, Ulta.com