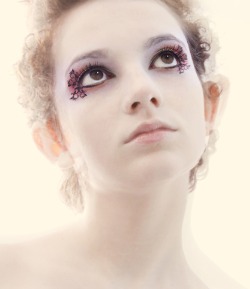 Ciao bellas! Greetings from Bologna, Italy and Cosmoprof, the world's largest beauty trade show. I've spent all day today exploring the show, meeting beauty brands new and familiar, and I still have only covered about a quarter of the site. It's ginormous!
One of the first things that caught my eye is this amazing new brand called Paperself. It's a truly unique line that is the perfect example of the hidden gems you can find here at Cosmoprof.
Paperself is a line of false lashes made of, what else, paper. Founder Chunwei Liao uses a special waterproof paper to create his tiny lash works of art. Each lash is so delicate and exquisite that they look as if they could be framed in a museum.
With lashes that range from peacock feathers, to tiny antlers, seahorses and butterflies, the fantastical designs definitely aren't for everyday use. Each lash lasts for just one application, but if you are gentle you might be able to work two out of them. They really are the most gorgeous, delicate little beauties–lash art for the woman wanting to make a statement of self-expression.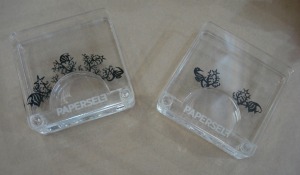 Currently the line is only sold in the UK at Harrod's, but expect an American invasion in the near future–Chunwei told me that über-hip NYC boutique Opening Ceremony just placed an order for the lashes. Fashionistas will be flocking to get their hands on them and who can blame them–these really are the epitome of cool-girl chic.