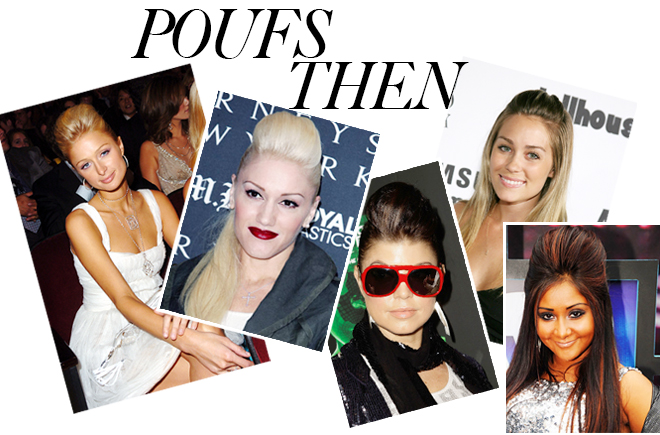 There was a time when you couldn't turn your head without being hit by someone else's pouf. Even hair goddess Lauren Conrad rocked a baby pouf in 2005. We thought those big hair days were behind us, but recent red carpet appearances have us wondering if the style is back.
Officially known as the pompadour, the hairstyle was named after Louis XV's mistress, who was known for wearing her hair in the exaggerated style. Since then, it's been associated with rockabilly music and musicians. Around 2004, everyone started wearing the look, and pop culture history was made when Snooki came onto the Jersey Shore scene claiming, "I invented the pouf."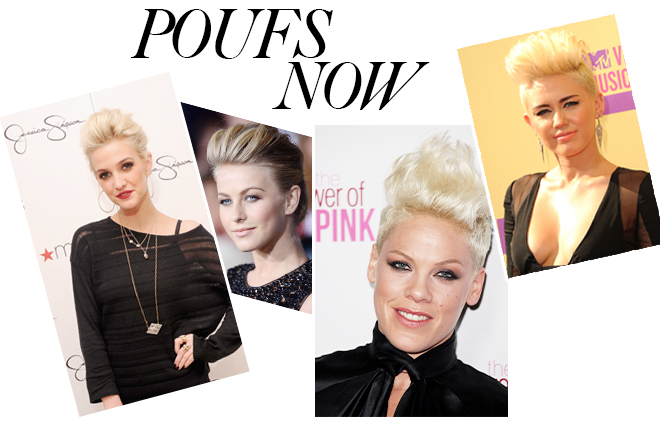 At this year's MTV Music Video Awards, the pouf was brought back bigger than ever by Miley Cyrus. Pink has also been wearing the same sky-high style lately.
In this past week alone, Ashlee Simpson wore a teased up hairstyle to a Macy's event, and Julianne Hough wore a tame version of the bouffant to the Twilight Saga: Breaking Dawn Part 2 premiere.
So what do you think? Should poufs come back full force, or should they remain retired in the What Were We Thinking Hall of Fame?