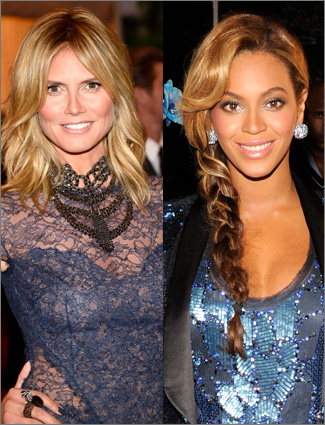 Photo: © Getty Images
When it comes to racial equality, I'd like to think the beauty world has come a long way. We don't call beige foundation "flesh-colored" anymore, natural African American hair is super trendy (thanks Solange!), and we're constantly looking for products to enhance our unique features, not hide them. However, this week, much to my surprise, I stumbled into a department store hair salon in the heart of Paris that is openly segregated.
Truth be told, I had no idea it was segregated until I was well into the process of getting my hair washed. Here's what it looked like: Walking into the salon, everything appears white. The chairs are white, the stylists are white, the customers are white, pictures of Heidi Klum hang on the wall, and there's a little Ke$ha playing in the background. However, just around the corner, is the "black girl" section. This includes black chairs, black stylists and clients, Beyonce posters on the wall, and some pretty loud Afro-Caribbean music filling the small room.
I, a white girl with dark, curly hair, was escorted into this area. But I had to put my confusion about this misunderstanding aside in order to see the bigger picture, which was that segregated hair salons exist!
Further research suggests that some customers like having people who specialize in ethnic hair, which is totally understandable, but why separate the two? Surely a great stylist should be capable of cutting a variety of hair, next to his or her colleague, regardless of race? I can't say whether the prices were different, it wasn't apparent on the price list. Bu then again, I don't speak French.
Get The Look: A 3-Minute Topknot
This whole experience got me thinking, is the beauty world racist? It sounds naive coming from a white girl, no doubt, but the industry just seemed more progressive to me. Not to mention that this would be totally illegal in America. What do you think? Are there more changes that need to be made in the beauty world?