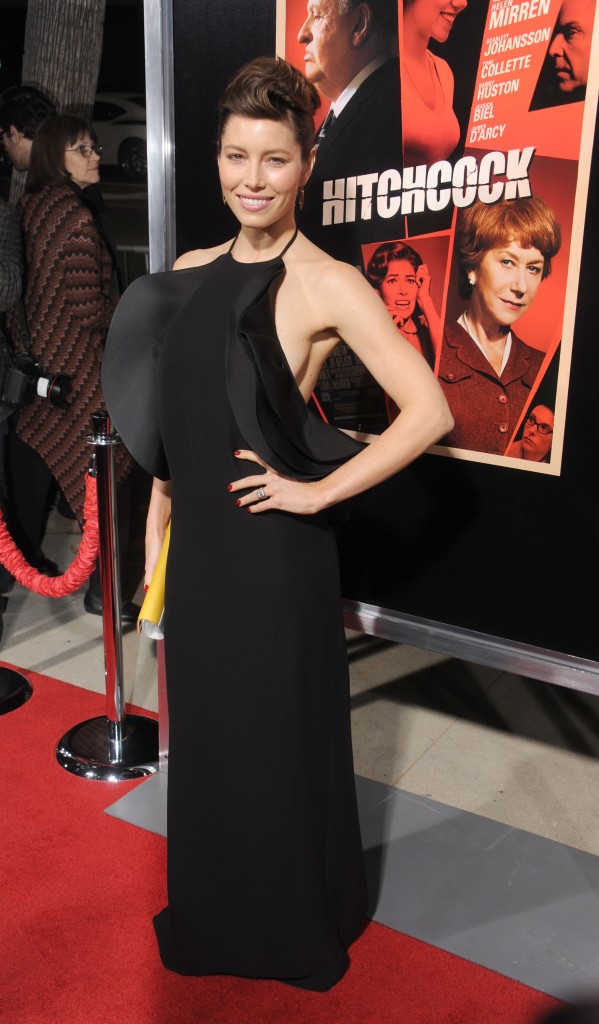 Plunging necklines are so last season; now there's a new type of cleavage that's getting a lot of coverage: side boob. Jessica Biel recently showed off a new side of her "personality" in a black Gucci dress at the Los Angeles premiere of Hitchcock.
Side boob, meaning a profile view of "the gals," is all over Hollywood; from red carpets to running errands, celebs everywhere are busting out this trend. Stars like Gwyneth Paltrow and Nicole Scherzinger, have rocked the look, allowing their smaller chests to steal the spotlight–it's best suited for a B-cup or smaller. Otherwise you might end up looking saggy, or worse, desperately trying to be sexy, like German model Micaela Schaefer.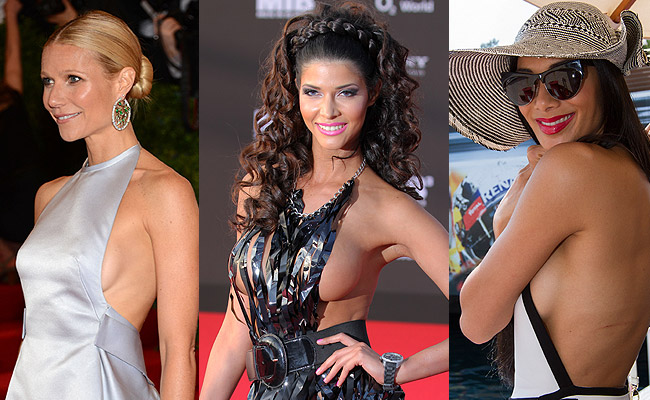 Photos: © Getty Images
Side boob is a lot more seductive than regular cleavage. It leaves more to the imagination, and since it usually requires going bra-less, it might feel a little more freeing too. That said, bloggers and fashion critiques everywhere have called the look scandalous, too revealing, and just downright tacky.
So we're throwing it out to you: Is side boob sexy or straight-up slutty?