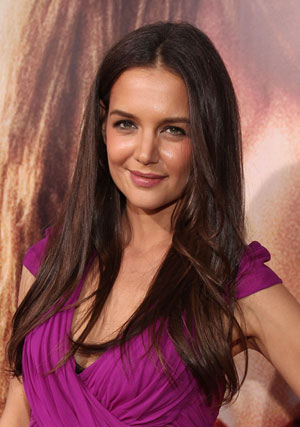 In case staging her first Fashion Week show wasn't enough, Katie Holmes has found yet another way to keep busy post-breakup: The actress is rumored to be the first ever face of Bobbi Brown Cosmetics.
Neither Katie's nor Bobbi Brown's reps have confirmed the deal, but there's no denying that the former Dawson's Creek star's natural beauty is perfectly on-brand for the company.
The rumored gig wouldn't be the first beauty campaign for Holmes. Last year, the actress and her enviable tresses starred in a short film for John Frieda that showed her crying in the aftermath of a breakup with her hair stylist.
Until the deal is confirmed, we'll be eagerly awaiting news—such as, did Holmes have to audition for this job?