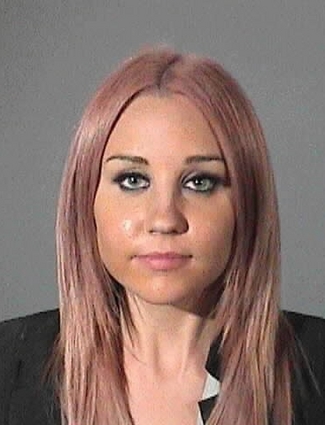 Photo: WireImage
Amanda Bynes recently found herself in trouble with the law when she hit a police car while driving under the influence. And although we haven't heard much from the actress as of late, we can't help but wonder if this is the beginning of a downward spiral for the starlet. If she doesn't watch out, she could end up as the new Lindsay Lohan. Here are three things the women already have in common:
Drink A Cocktail And Feel Prettier
1. They Started Out As Adorable Child Actresses
Lindsay Lohan was the cute redhead in the Parent Trap remake, and Amanda Bynes starred on Nickelodeon's All That. Momagers, beware: If you take your child to acting auditions, you may very well be picking them up from a police station one day.
2. They Go To Twitter For The Serious Issues
Like Lindsay, Amanda seems to think her Twitter account is the perfect outlet for making big announcements. Whereas Lindsay is usually denying allegations through Tweets, Amanda announced her retirement from acting two years ago in 140 characters or less.
3. They Have Plastic Surgery Rumors Swirling
Many of us have to take a pause when we saw Lindsay Lohan host SNL recently. Her face looked noticeably different from the last time we had seen it. Now, looking at Amanda Bynes' mug shot, we notice a little extra puffiness…Maybe she was just bloated from all the alcohol?