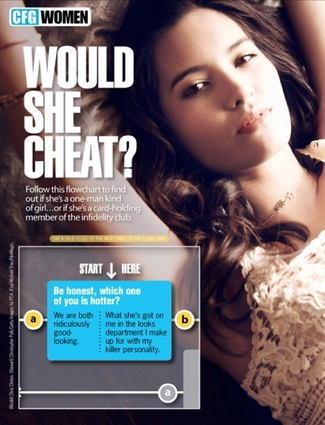 Photo: © via Racked.com
Considering we're in the digital era it was only a matter of time before someone created an interactive "guide to women." The new Cosmo For Guys app is a just-launched, iPad-only magazine that aims to give men "What Women Want…Straight From the Source."
It's available for $3.99 on the iTunes store and from what we can tell, attempts to serve as a sort of Women Bible, for men. It covers a wide range of topics that guys would want to know concerning the opposite sex like: how to find us the perfect present, a flowchart to figure out if we would ever cheat on them, and a video interview with dating tips from Kim Kardashian–because no one better to dish out relationship advice than someone who's been divorced and had a sex tape scandal.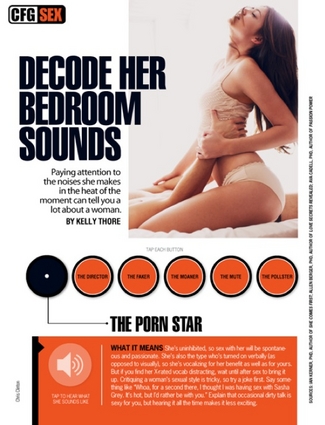 Photo: © via Racked.com
It looks like Cosmo took advantage of the new technology and went all the way (pun intended) with one main feature that plays sex sounds and decodes them so that men can tell exactly what each noise/moan/scream means. The app also includes a "Sex Map" which provides 360 degree illustrations of various sex positions–imagine reading the Kama Sutra, but with 3D glasses on.
In terms of technology, props to Cosmo for expanding and taking advantage of the new tablet craze (they even put out a wacky promo for it,) but as far as allowing men to get inside a women's head–time will only tell if guys take the bait. Besides, is that even a place they would want to go?
What do you think? Guys, will you download the new app? And ladies, would you want your guy to check it out?


Check out all of our mobile apps in the Games and Quizzes section!