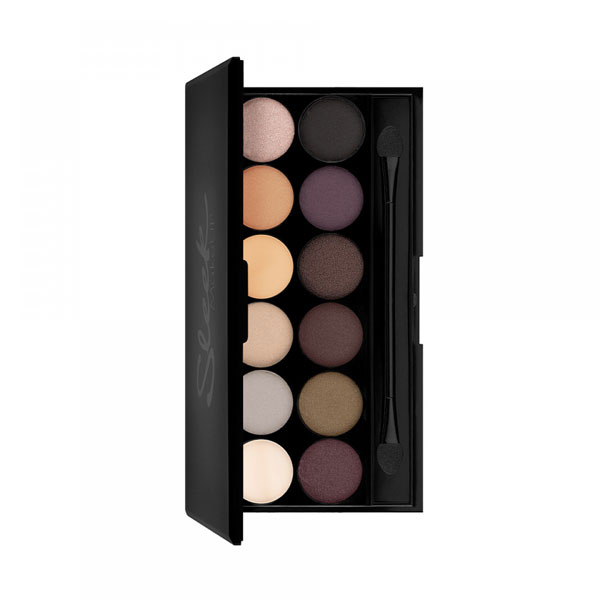 Lancome, Dior, Chanel–when you think of "international" beauty, these are probably some of the first brands that pop into your head. But did you know there's a whole other world of makeup out there? While we have access to tons of great beauty products, there are loads of makeup brands not easily accessible or not available at all to us in the US. And even when you can find them online, the prices are usually almost doubled! So, if you're planning your next trip abroad, take advantage of the time and check out our list of some must-have beauty products to pick up overseas.
Lioele Triple The Solution BB Cream
Country: South Korea
Everyone knows that the BB cream sensation actually started in Asia, and this Korean BB cream is known as one of the most popular on the market. It contains hyaluronic acid (making it super moisturizing) and an SPF of 30. With a medium coverage but a lightweight feel, this is perfect for someone who hates the feeling of makeup on their face. It is important to remember, however, that Asian BB creams are usually very light. But as a plus, if it doesn't match your skin tone, you could always use it as a base underneath foundation.
MORE: Beginner's Guide to Makeup: Products Every Newbie Needs
Etude House Precious Mineral Any Cushion
Country: South Korea
BB cushions are all the rage in Asia, but haven't quite made it over to the American market yet. This product, described as a "cushion soaked in BB cream," claims to be a 6-in-1 product, containing an SPF of 50, oil control, tone correctors, and anti-wrinkle, brightening, and moisturizing properties. It is housed in a cute compact and applied with a puff for lightweight, dewy coverage.
Bourjois Paris 123 CC Cream
Country: France
Bourjois Paris, which is sold in many countries, is one of the world's best-selling makeup brands. We had a hard time picking just one of our favorite products by them, but we had to give it to the 123 Perfect CC Cream. This product has three color correcting pigments–green for anti-redness, apricot for anti-fatigue, and white for anti-dark spots. It provides the most beautiful, lightweight, flawless coverage that is praised by makeup artists and the average woman alike.
Collection Lasting Perfection Concealer
Country: United Kingdom
Let's just start by saying that this very well could be one of the best drugstore concealers, hands down. And at only £4, you really can't go wrong. This concealer provides full coverage with a natural, matte finish. It's absolutely perfect for concealing underneath the eyes or covering up any blemishes. Trust us, stock up on these because you can't buy them online in the US.
Catrice Camouflage Cream
Country: Germany
Another excellent drugstore concealer, this time by Catrice, a German drugstore brand and sister company to Essence Cosmetics. This product is a highly-pigmented, full coverage cream concealer, perfect for correcting blemishes and dark spots–and it only costs 3 euro.
Face of Australia Loose Translucent Powder
Country: Australia
This finely-milled, mattifying loose powder is praised by Aussie beauty vloggers, like Lauren Curtis, for its silky, smooth formula and its ability to blend seamlessly into the skin. And with 20 grams of product, you'll probably never run out.
Makeup Store Microshadows
Country: Sweden
Makeup Store is a higher-end Swedish makeup brand (Think the MAC of Europe) that offers an extensive range of cosmetics. While there are tons of fantastic products in their line, we highly suggest checking out their Microshadows. These shadows come in a large variety of colors and finishes and have a smooth texture, impressive pigmentation and are really easy to blend. They have opened two stores so far in the United States, however you'll be able to come across the brand much easier–and cheaper–in Europe.
Sleek Makeup I-Divine Palettes
Country: United Kingdom
If you're looking for amazing quality makeup at a low price, Sleek is the brand for you. While they offer an excellent range of products, we think their eyeshadow palettes, in particular, are out of this world. They come in a ton of shades, ranging from the Acid palette, full of neon shadows, to the Au Naturel palette, full of wearable neutrals. Sleek is available online in the US, however there are certain products which are unable to ship due to federal regulations.
Koji Dolly Wink Liquid Eyeliner
Country: Japan
Traveling to Japan is a makeup lover's dream. There are so many amazing products–both drugstore and high end–available in the country. Our top pick when visiting Japan would have to be the Dolly Wink eyeliner. The super dark formula and extra precise brush tip make applying this liner a breeze.
MORE: Why Kohl Should Be Your Go-To Liner
Makeup Studio Waterproof 3D Extra Black Mascara
Country: The Netherlands
If you watch the makeup queen, NikkieTutorials, on YouTube, you know just how much she raves about this mascara. This formula is extremely dark, lengthening, volumizing, and absolutely does not budge. It's perfect for those with short and long lashes alike. If you find yourself in Amsterdam, grab this–it's worth every penny.
Australis Velourlips
Country: Australia
We all know that liquid lipsticks are hot right now, and Australian brand Australis has their own take on the trend. Velourlips are matte cream lip colors that come in a range of shades from soft nudes to vibrant hues of red, orange, and purple. They glide on easily and leave a velvety, opaque, lasting matte finish.
KIKO Milano Nail Lacquer
Country: Italy
KIKO Milano is an Italian beauty superpower–and for a good reason! They produce a full range of makeup, nail, and skincare at a high quality for a low price. There are so many amazing products to choose from, but if we had to pick one, it would have to be their nail polishes. They come in every color and finish imaginable, glide on smoothly and creamy, and perform super well even without a base and top coat. And the best part? They only cost €2.90 each!