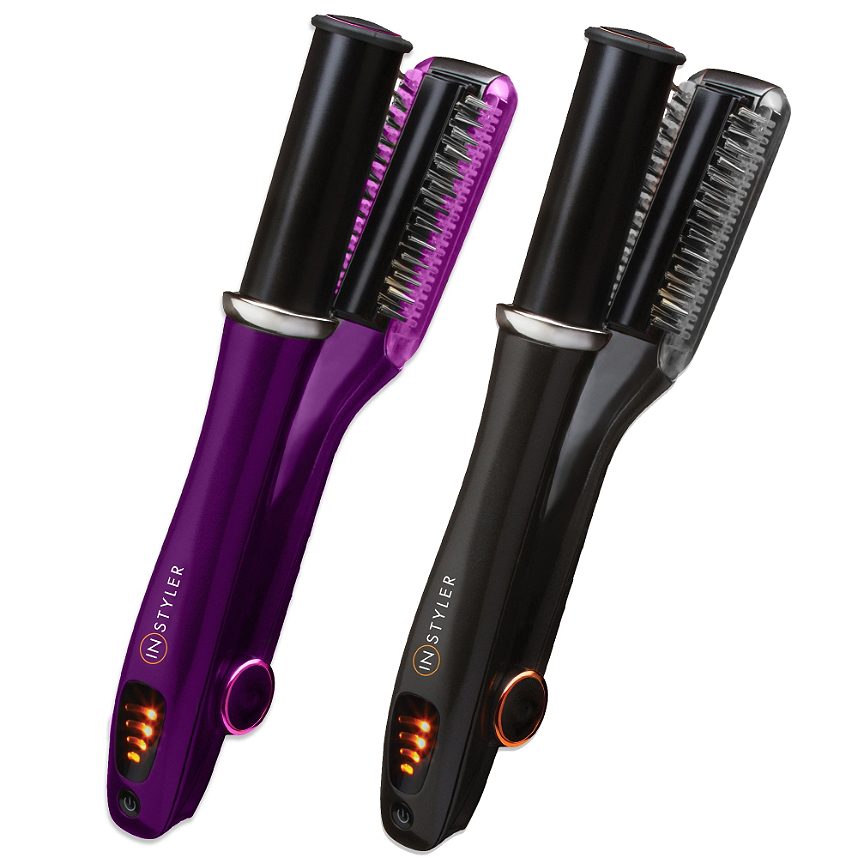 Whether you're constantly on-the-go or you're up to your earlobes in hair products, finding one tool that does everything you need is key. These do-it-all tools are hard to come by, though, so when you spot these multi-taskers, you need to jump on them. Enter the new InStyler Max 2-Way Rotating Hot Iron, the latest edition of the InStyler, which can straighten, curl, or wave hair all while making your locks shiner and more voluminous than ever. Who wouldn't get behind that? Read on to learn how this genius product works!
MORE: The Best Blow Dryers For a Year's Worth of Good Hair Days
Product Perks: 
With a dual rotation, you can easily style your hair on both sides of your head without twisting your arm.
The InStyler works to make hair straight with tons of volume or curl hair with tons of bounce, all in one tool.
The attached brush works to detangle and shine hair simultaneously.
MORE: 8 Mistakes You're Making With Your Flat Iron
How It Works: 
Once hair is dry, separate into small sections to style. Open up the tool so that you can place your hair between the rotating barrel and the brush. To make the brush start rotating, click the brush to the barrel once. To have it rotate in the opposite direction (for the opposite side of your head), double tap and the barrel will change directions. To straighten hair, you'll place hair between the barrel and the brush and clamp down, pulling hair through from root to tip. Most hair will be straightened in one pass, but thicker or curlier hair may need a second pass. To curl hair, place the tool at the root of hair, and wrap the length of hair around the barrel, holding it on the barrel as it spins, and releasing the hair after a few seconds or when the curl is held.
Where to Buy: InStyler Max 2-Way Rotating Iron, $99.99, Bedbathandbeyond.com