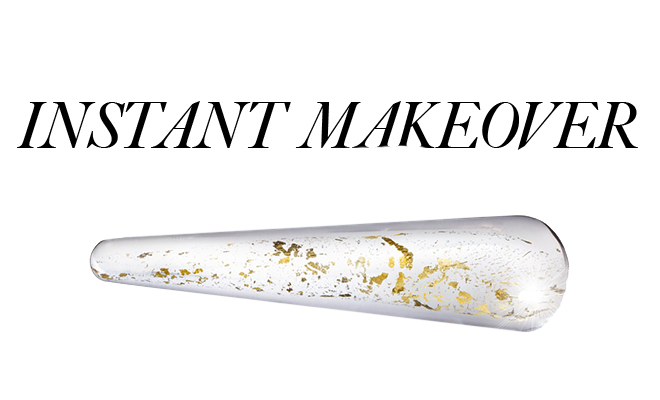 Occasionally we come across a product that bestows an immediate glow, changing our look (for the better!) in an instant. Since we'd be remiss to keep them to ourselves, we highlight these genius finds in our Instant Makeover series.
I've been hearing the term "facial massage" more and more as of late. While I've been privy to the occasional spa facial, I figured the massaging techniques used were more for relaxation than anything else. Turns out, those little movements can make all the difference to your complexion. Skincare brand Tatcha has a new Akari Crystal Massager ($165, tatcha.com) that aims to make at-home facial massages more of an everyday ritual than a once in awhile luxury.
Made from 100% crystal with 24-karat gold flecks, the tool was inspired by Japanese acupressure. It also comes with a set of instructions so you know exactly how to give yourself a facial massage. There are three types of massages: an eye massage, a morning massage that helps give skin a glow, and a night massage that releases tension and detoxifies through lymphatic cleansing.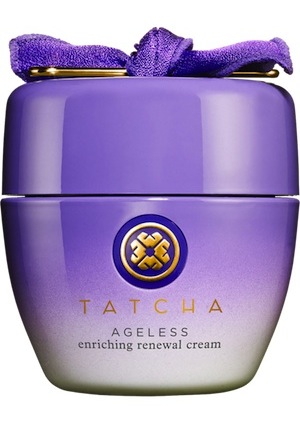 You should use the tool with a face or eye cream (depending on which area you're working on). I used Tatcha's Enriching Renewal Cream ($185, tatcha.com) when trying out the new massager. While I can't be sure whether it was the cream or the sleek looking tool, I definitely noticed a brightness to my skin every time I used it.