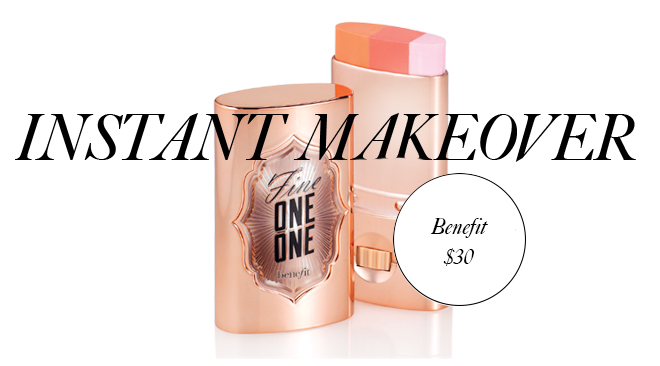 Occasionally we come across a product that bestows an immediate glow, changing our look (for the better!) in an instant. Since we'd be remiss to keep them to ourselves, we highlight these genius finds in our Instant Makeover series.
When I first saw the packaging on Benefit Fine-One-One ($30, benefitcosmetics.com), I thought it was a mini glam deodorant. Instead, it turned out to be a 3-in-1 cream blush. There are three layers of color within this product: pink champagne, sheer watermelon and soft coral. You glide the stick onto your cheeks and then blend the colors with your fingers. I love how sheer the color is, so cheeks look dewy and naturally flushed. And since the champagne shade is so shimmery, it replaces the need for a highlighter. Also, the container is genius. You don't have to worry about contaminating it with your hands.
What product do you use when it comes to making your cheeks perfectly pink?