One ingredient we're seeing more and more of is mannose. A quick search shows that it's a sugar monomer, but what does that mean? Turns out this sugar ingredient has a very important job: reinforcing the moisture barrier to help prevent water loss.
The more hydrated skin is, the plumper and more radiant it is. By having mannose in skin care products, you're keeping water in, so wrinkles and fine lines are smoothed out.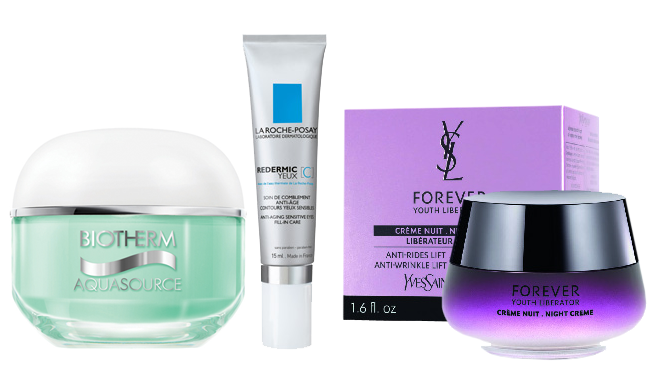 1. La Roche-Posay Redermic [C] Eyes ($43.95, laroche-posay.us) uses mannose, along with hyaluronic acid and vitamin C, to fight crow's feet.
2. Biotherm Aquasource face gel ($36, biotherm-usa.com) is another skin product that takes full advantage of mannose and promises 24 hours of hydration.
3. The latest skin care product, YSL Forever Youth Liberator Night Crème ($165, out in February) defends against "pillow wrinkles" and helps skin to look rested and refined in the morning.