I hate it when airlines lose my baggage on those exact trips where I need to hit the ground running. This happened to me recently and there was no time for me to wait for my luggage to arrive before I needed to be somewhere looking good.
I always travel with at least one outfit in my carry-on, so I was covered there, and usually I have my famous 5 Minute Face Ziploc baggie of beauty handy, but this, of course, was the one and only time I checked it through. Of course! The only thing I had in my purse was my travel size moisturizer.
Thank God for drugstores and the fabulous beauty departments they have now. If you need to shop quickly and cheaply and don't want to waste money on a bunch of products, go for multi-purpose buys that will get you looking gorgeous when you are in a bind. It will be a no-fuss look and bring out your natural beauty at the same time.
A box of Q-Tips is the first thing you should pick up because they can be used to replace your makeup brushes for application, touch-ups and erasing mistakes. This will run you around $1.20.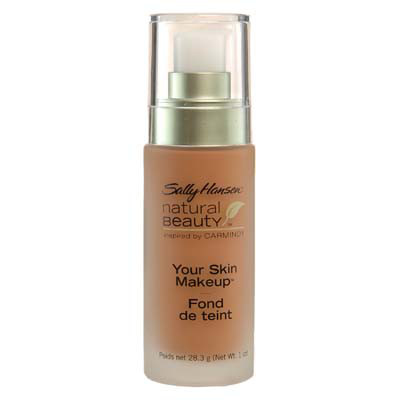 Now pick up a foundation for a flawless complexion. Drugstore foundations are better than ever due to advanced high-end formulations. A great two-in-one tip is that after you apply the foundation with your fingers, take a Q-Tip and pick up that little bit that gets left over on the nozzle and dab it on trouble spots to conceal. Sally Hansen Natural Beauty Inspired By Carmindy Your Skin Makeup is the best foundation there is and it only costs $12.99!
Next buy a translucent powder compact that will control your shine and give you a little mirror so you can see what you are doing. Don't powder the tops of your cheekbones or under the brow so you will get a little shine in those areas and it will look naturally highlighted. Jane Oil-Free Powder is only $3.69 and will definitely do the trick.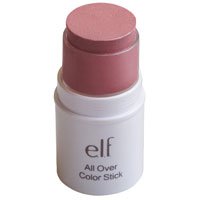 Buy a cream blush in a nice bright shade that can double as a blush and a lip color. This will keep your cost down and give you a burst of color for a fresh-looking face. I love the E.L.F. All Over Stick in Pink Lemonade and at $1.49 you can't lose.
Last is black mascara, which will give your eyes all the definition they really need. Go for a low cost version like Rimmel Extra Super Lash for $3.49.
All of this will only cost you around $22.86, which is the cost of one expensive lipstick. So don't fret when you're stuck in a jam, just run out to your local drugstore and pick up these basics. You will look fabulous!
As an established makeup artist, many beauty brands send me samples of their latest products for consideration. I only write about the items that I truly love and I always abide by Daily Makeover's Editorial Ethics Pledge in each of my Positively Beautiful posts.