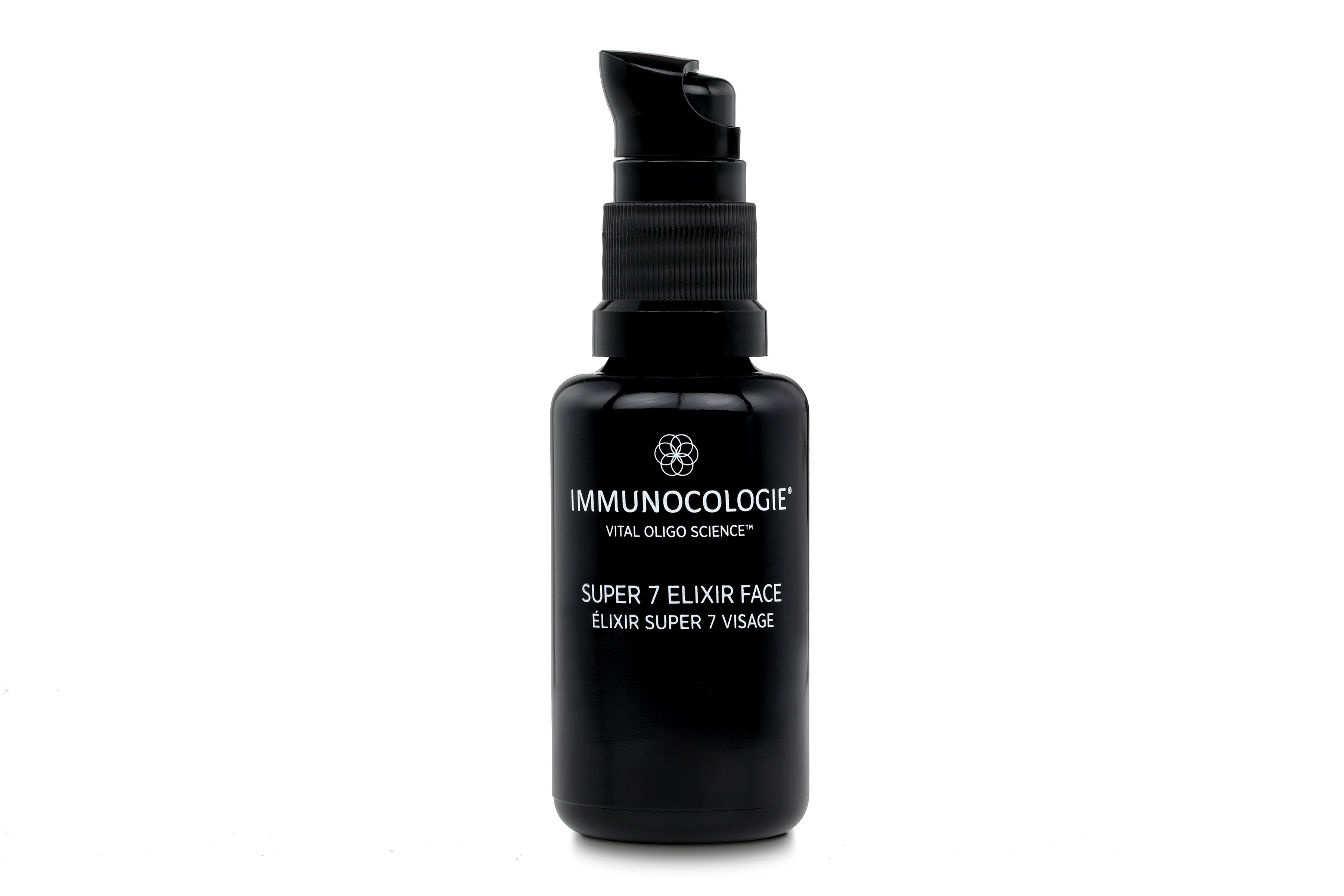 The minute we hear about a breakthrough in skin care, our ears perk up and we grab the product immediately for some testing. When said product includes a completely off-the-beaten-path ingredient, we get even more excited. For these reasons, we couldn't wait to try the Super 7 Elixir Face from Immunocologie, a product that works with your skin's immune system to bring you the best skin possible, and also boasts snail mucin as a main ingredient. Though the face elixir is mainly targeted towards anti-aging, it also works wonders on acne-prone skin, working to optimize skin health and regenerate cells.
Product Perks: 
Packed with collagen, elastic, glycolic acid, and more, the snail mucin (or the natural secretion from snail's that works to regrow their cells) reinforces the skin's immune system as it's packed with antibiotics and regenerative ingredients.
Besides just hydrating your skin, the elixir will work to brighten skin as well with ingredients like date palm desert extract and borojo extract.
The antibiotic peptides in the elixir will work to penetrate cuts and pores, preventing inflammation and infection.
MORE: 10 Weird Makeup Tricks That Really Work
How It Works:
Immunocologie's products are formulated to work with your skin's immune system. Each day, your skin battles lack of sleep, stress, poor nutrition, allergies, and environmental factors that get in the way of the skin regenerating itself. With the Super 7 Elixir Face product, your skin is given the ingredients it needs to be at its optimal health, providing a protective epidermal layer which shields skin from damage caused by external factors and free radicals. To use the elixir, cleanse your face, then apply the elixir all over. A small amount goes a long way with this product, so use it sparingly.
Where to Buy: Immunocologie Super 7 Elixir Face, $325, Immunocologie.com