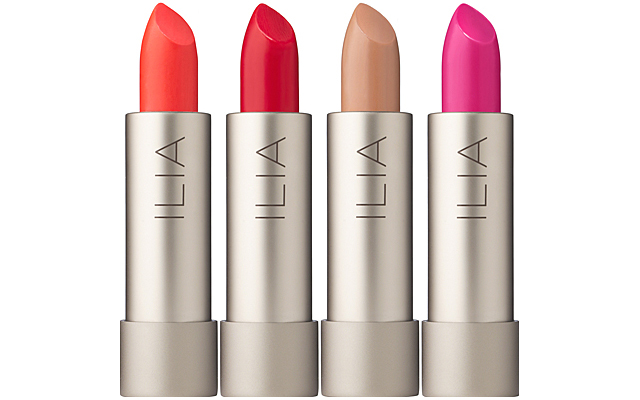 When traveling to any other country, it's always imperative to take some time to browse through the stores. There are generally an endless amount of new brands (and thus products) to discover, and obviously you need to go back home with souvenirs.
During my recent trip to Vancouver, I obviously had to do just this. I found myself with a little time to kill before leaving the airport, so I obviously went shopping. Inside a few of the stores I continuously stumbled upon ILIA, a brand I wasn't familiar with (which at this point rarely happens, and I love when it does). I took note of it, and when I returned to the states, I couldn't get the brand off my mind — and clearly had to find out more.
The line was developed by Sasha Plavsic, who began her career in the fashion industry, but always had a close tie to a "clean household" due to the fact that she had a brother with asthma. She became dedicated to the fact that organic makeup could be "re-branded" — it could not only have contemporary colors and better packaging, but also perform well.
ILIA now has everything from lipstick, lip moisturizers, a multiple (much like NARS') and illuminators all with organic and natural ingredients. The lipsticks range from neutral shades to on-trend neons, and should be applied in layers until you get the shade you want. But, the best part about this product? It's moisturizing properties. Nothing is worse than a lipstick that dries out your lips. Plus, Plavsic reminds us to be careful about the ingredients we're putting on our skin — especially the ones that are on our lips.
ILIA Lipstick, $24, iliabeauty.com