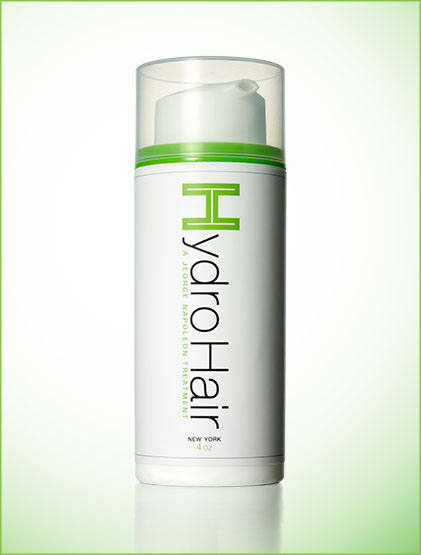 At Beauty High we constantly have new products crossing our desks and are always on the hunt for the next best thing. "The One Thing" is our way of sharing with you that must-have product that you need to introduce to your lives right now, whether it's from a drugstore or a department store. 
We're no strangers to a good blowout. After countless salon and product trials, we've become well-versed in what it takes to get a good hair day. Between mousses, serums, sprays and the like, there are some hits, and plenty of misses. It's rare to find a woman who prefers the feeling of a product in her hair versus feeling like there's nothing there, and finding those "no product-products" are as good as finding a top coat that actually makes your manicure last. So, when we were introduced to Hydro Hair during a blowout at Pierre Michel salon in NYC, we knew we had found something worth writing home (or the Internet) about.
What Makes It Different:
While many conditioning hair products are made with a fat base, Hydro Hair, a leave-in hydrating cream, is made with an aloe base, so there's no greasy, conditioner-like feeling left in your hair.
Suggested to be used as a styling product in place of conditioner, this cream keeps your hair naturally healthy and hydrated.
Regardless of whether you're letting your hair dry naturally or you're doing a blowout, this product gives you your best hair day, fighting frizz and restoring your hair's natural health.
Why It's The One Thing: 
Besides being all natural and free of sulfate and parabens, this cream works for all hair types. Whether you've got ringlet curls or pin straight hair, it makes your hair feel silky and healthy while protecting from heat styling and damage. Now that's a product we can get behind!
Where to Buy: Hydro Hair, $49.99, HydroHair.com
More From Beauty High:
The Best Blow Dryers For a Year's Worth of Good Hair Days
Product Testing: Find Out Which Frizz Serums Really Do Their Jobs
How to Stop Having a Bad Hair Day After the Gym