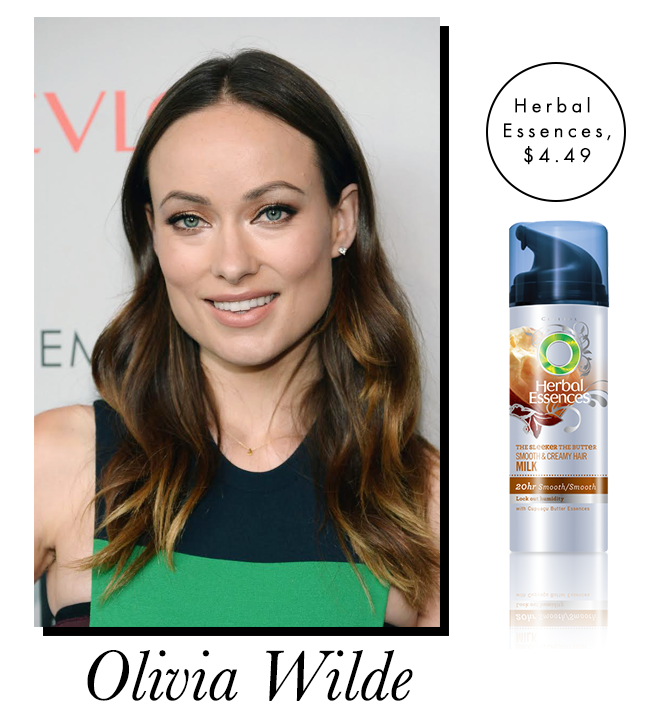 So here's the deal: We're kind of obsessed with Olivia Wilde's hair. In our eyes, it can do no wrong. This point was further illustrated when she stepped out Tuesday night with perfect waves in tact, despite the extreme humidity outside. Turns out she had a secret weapon on hand.
Celebrity stylist Rebekah Forecast used Herbal Essences The Sleeker the Butter Smooth & Creamy Hair Milk ($4.49, drugstore.com) to keep Olivia's hair smooth all night. She worked 1-2 pumps of the product into the ends of the actress's damp hair before blow drying it on low heat and using a curling iron.
The smoothing milky product is able to lock out moisture in the air for up to 20 hours. It's hard to say whether it was the hair product or Olivia's amazing genes that really kept her hair looking so good, but we're willing to investigate.
Read more: The Secret to Olivia Wilde's Perfectly Arched Eyebrows