From lipstick to hair chalk, the color everyone is freaking out over right now is orange. Designers like DKNY and Herve Leger showcased orange beauty looks that had everyone buzzing during Fashion Week, and with the fun, bright feeling of summer, citrus makeup, hair, and nails are all we want to wear right now. Because of its bold nature, some ladies may be intimidated by the color, but there are endless possibilities when it comes to orange.
If you're looking to step away from the safe pinks and reds in favor of a more daring color, take a peek at the orange beauty looks below — you'll be right on trend without going overboard.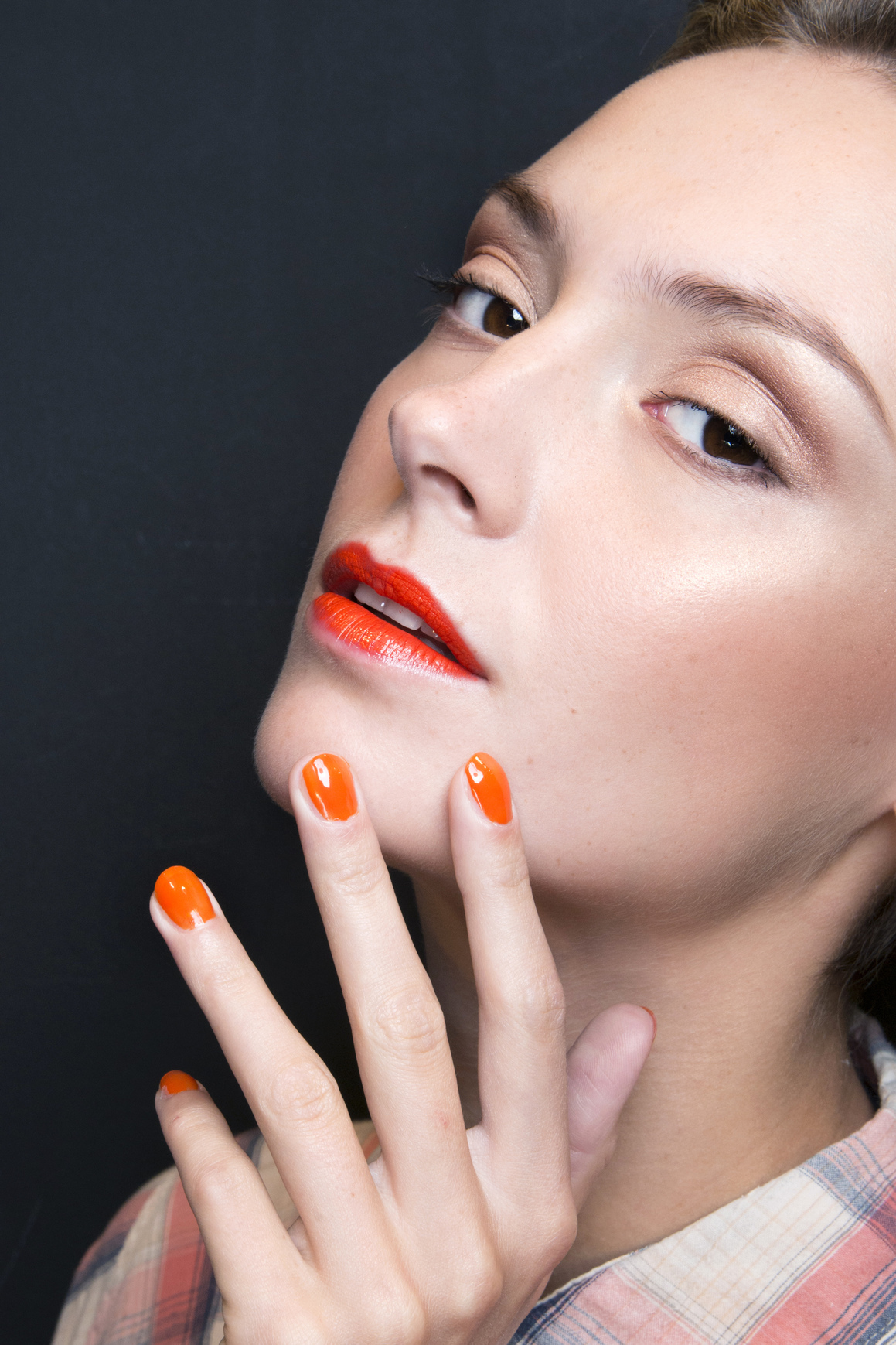 Nails: Whether you opt for a full on neon manicure or you simply use orange in your nail art, polish is one of the easiest ways to wear the color. Try out Essie's Orange, It's Obvious or Maybelline's Orange Fix for the brightest nails on the block.
MORE: 5 of Our Favorite Orange Nail Polish Hues You Need to Know About
Eyeshadow: Apply a muted powder eyeshadow to your lids and skip the mascara to keep the focus on the color, then mix just a hint of the shadow with lip balm to give your lips a citrus stain. The key with this look is blending the shadow to keep it soft and natural looking.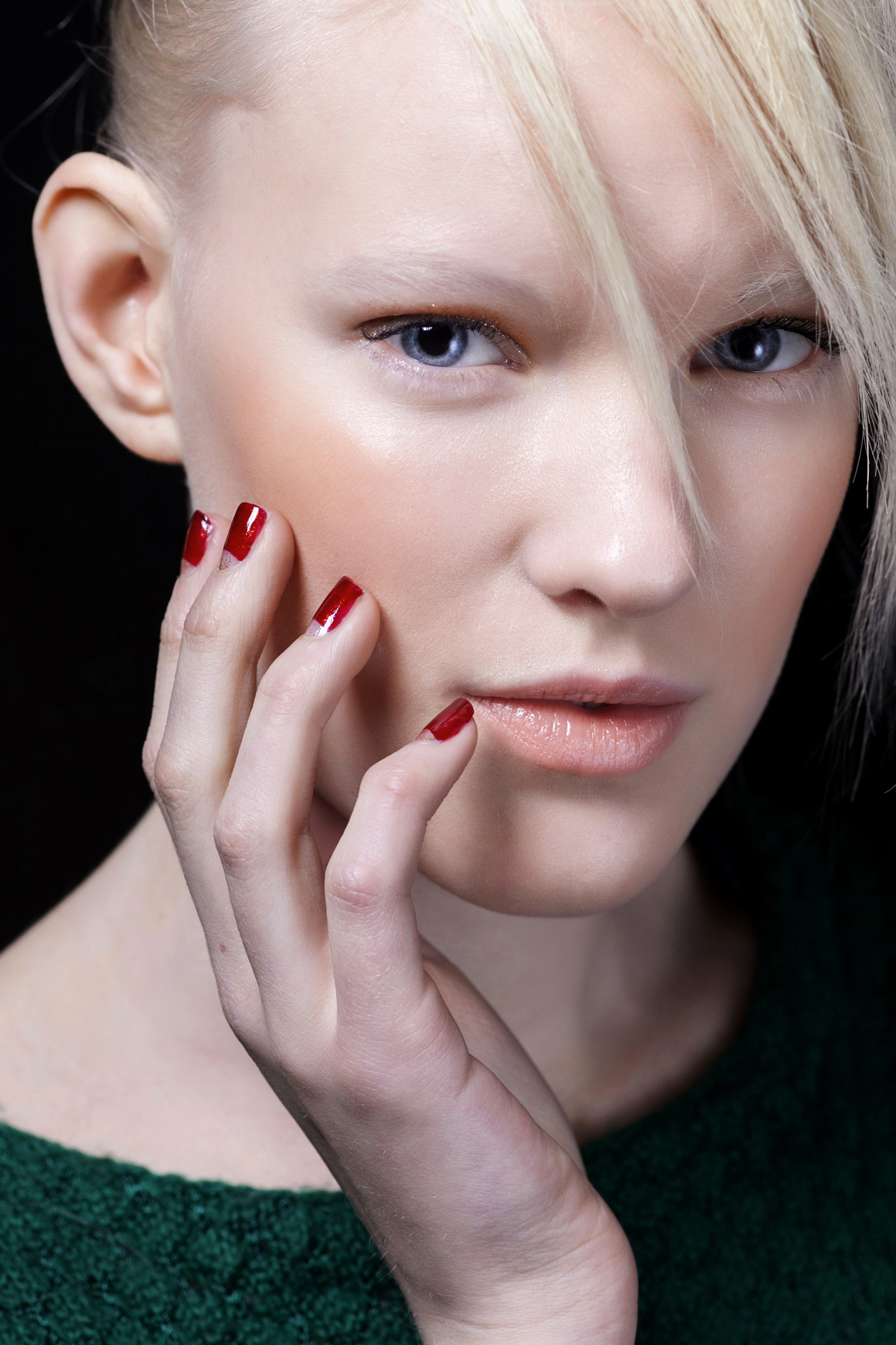 Blush: Skip the pink or tan blush in favor of a peachy orange to give yourself a light summer glow. Apply blush to the apples of your cheeks and blend with your fingers to get the most flattering look. For this look, we love NYX Cream Blush in Orange.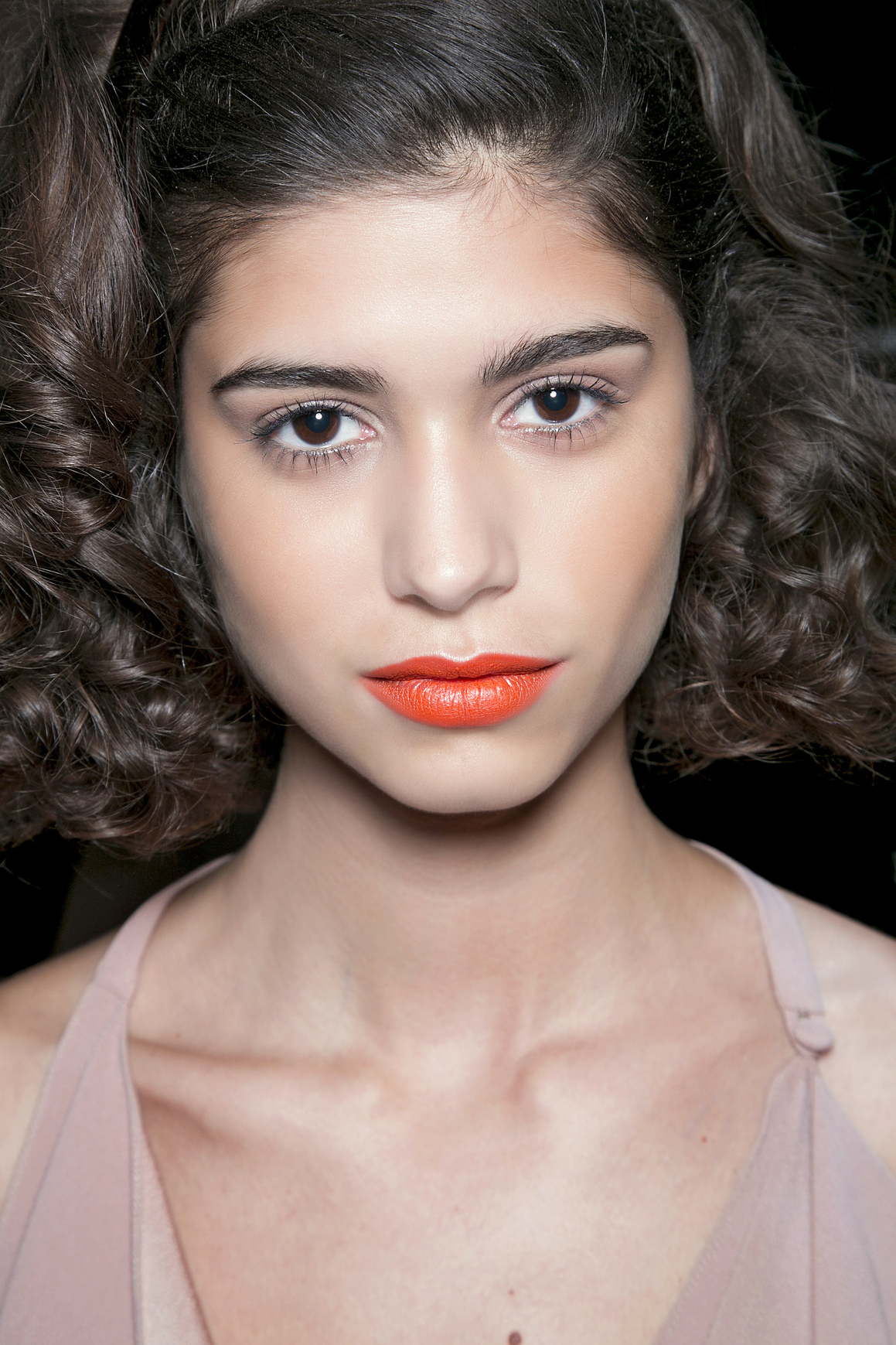 Lipstick: Whether it's a matte or cream finish, orange lipstick will instantly brighten up your face, and you'll barely need much else to look complete. Find the best orange shade for your skin tone, then apply with a lip brush for ultimate precision.
MORE: Orange Lipstick for Any Skin Tone: How to Wear the Season's Hottest Trend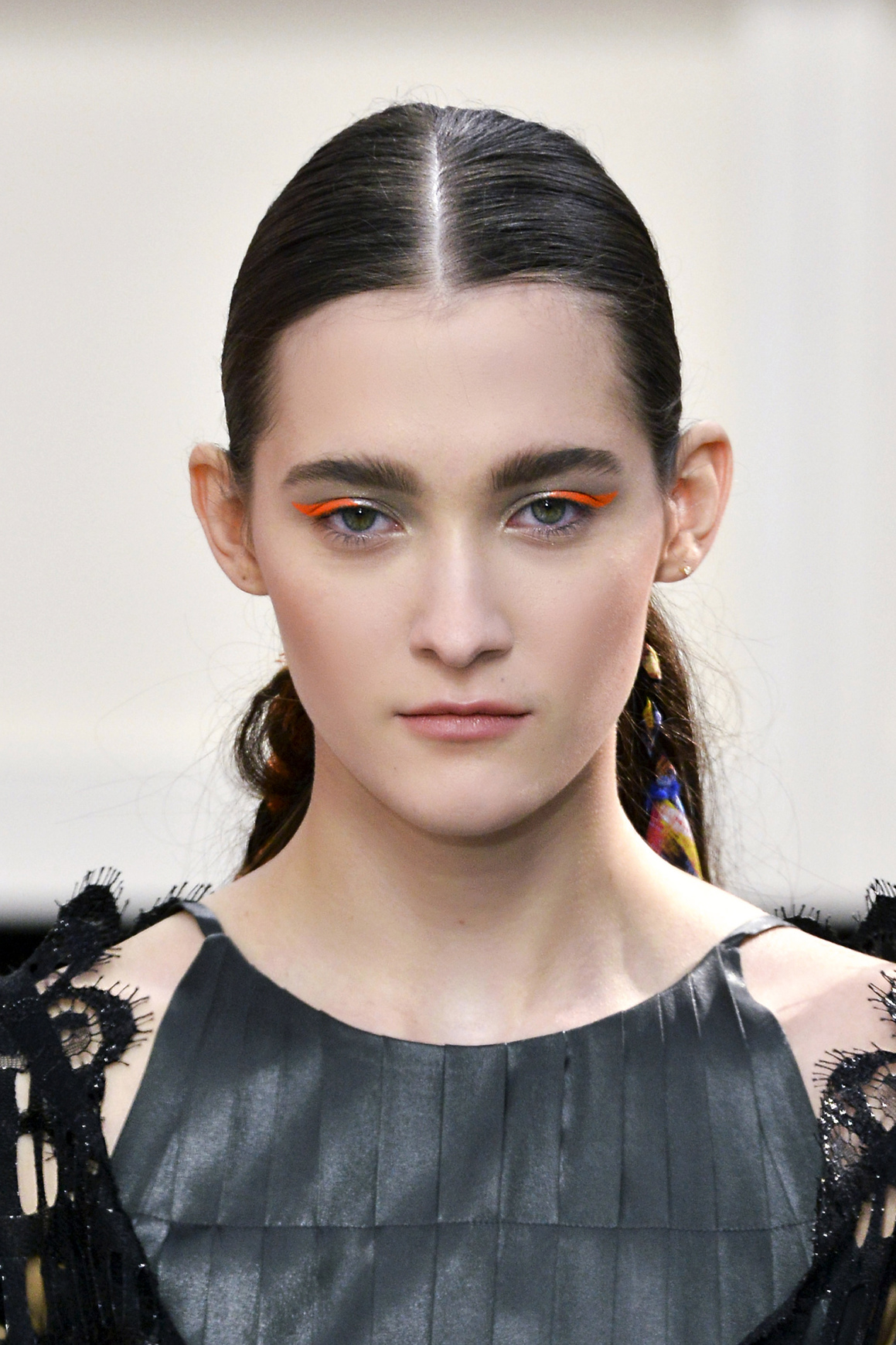 Eyeliner: We may be partial to the cat eye, but however you use electric orange eyeliner, you're sure to stand out. Pair it with black or white liner to really make the orange pop. Try out MAC Cosmetics' Eye Shadow in Orange and use a thin, wet eyeliner brush to get the look just right.