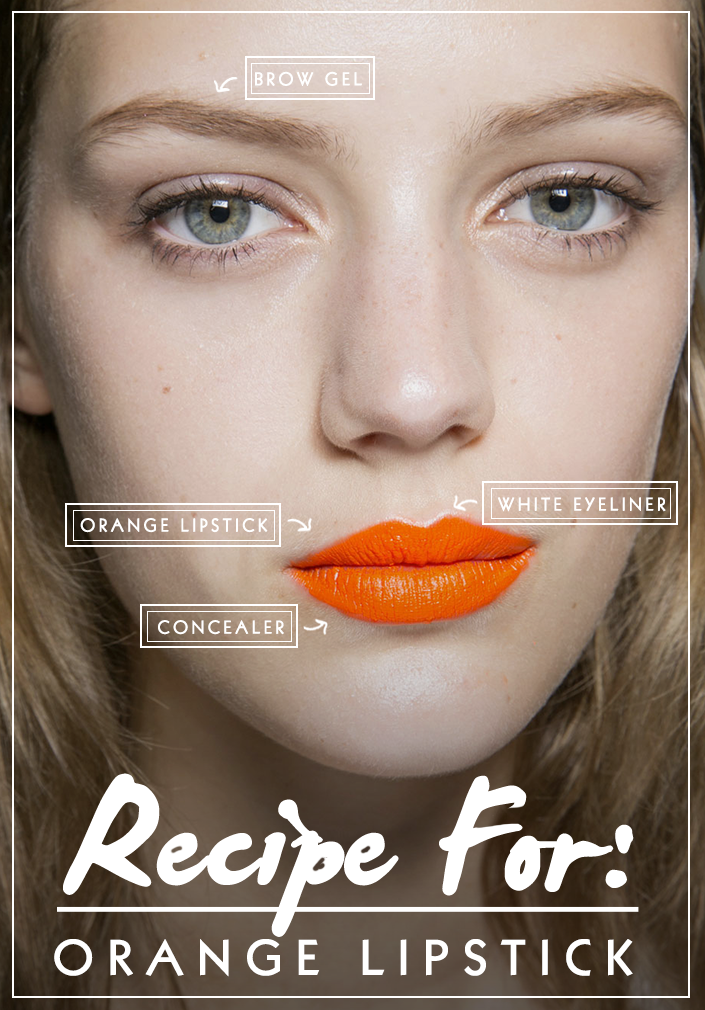 With orange being one of the most on trend colors for spring makeup — and hair! — it only makes sense that orange lipstick would come into play as a way to incorporate the trend into your look. The options for orange lips range from a pastel balm to a matte neon lipstick, but however you decide you want to wear the trend, follow the tricks below to look your best!
MORE: Mood Board: Pops of Orange for Spring
Orange Lipstick: Whether you go for a bold orange-red or a neon citrus color, pick an orange lipstick that makes you feel confident and apply. After you apply to your lips, blot with a tissue and apply one more layer to give it staying power.
White Eyeliner: Emphasize your cupid's bow by gently drawing a small 'V' shape at the center of your top lip with white eyeliner pencil. The point is to give your lip dimension, not to look like you're wearing white eyeliner on your lip, so if you need to blend a bit, go ahead and do that.
Concealer: Clean up any areas around your lips with concealer on a concealer brush so that the focus can be on your lipstick, not on the stray marks. You don't need to draw all the way around the perimeter of your lips with the concealer, just at the edges that need more definition.
Brow Gel: Keep the spotlight on your lips by calming your brows with a clear gel. Unruly brows don't need to take attention away from the bright lip color you're rocking.
Image via Imaxtree