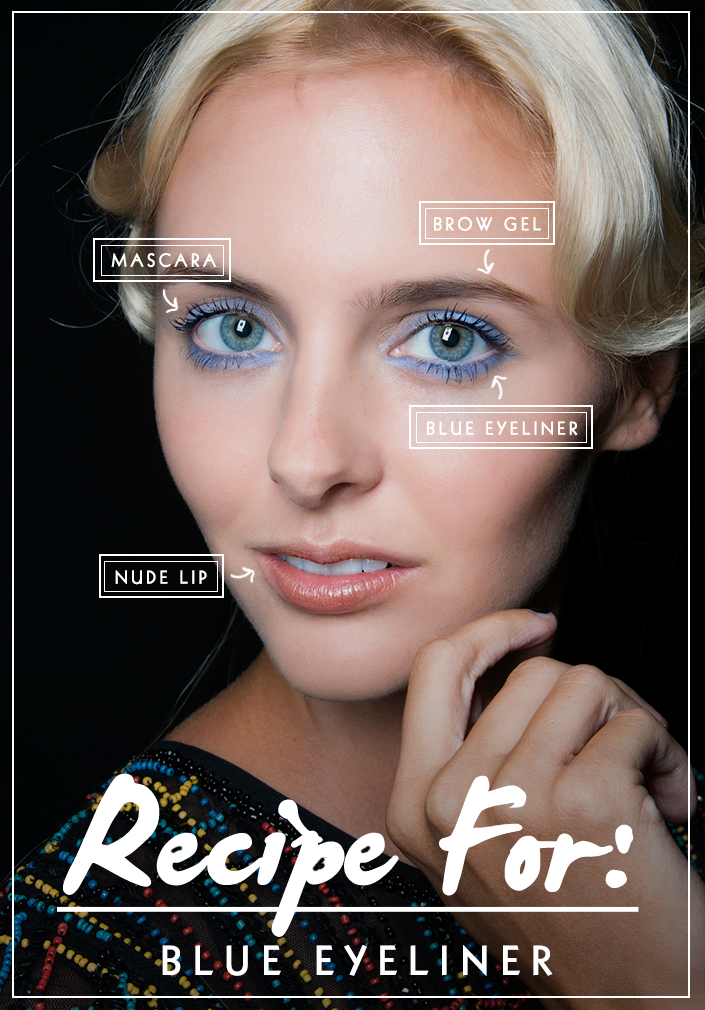 Spring is drawing near, and we cant wait to start embracing warmer weather and vibrant colors. What a better way to welcome the spring than with bright eyes? We're all about using colored eyeliner, but getting the look just right can be a bit tricky.
This look might seem intimidating, but keep the rest of your face neutral in order to make your bright eyes pop. Below is a list of everything you need to know about achieving this look.
Colored Eyeliner: Pick a color that compliments your eyes and skin tone. If you have blue eyes, pick a deep blue that will play up your natural eye color. If your eyes are brown or hazel, purple or plum shades are a great way to intensify the olive and brown undertones in your eyes.
MORE: 10 Colored Eyeliner Shades to Try Now
Mascara: When it comes to this look, length is everything, and don't leave your bottom lashes out this time. Lengthening your lashes will help brighten up your eyes and make them look bigger, giving you a more awake look.
Clear Brow Gel: Skip the eyebrow pencil this time, grooming your natural brows with a clear gel. This helps to keep your brows in place while still shining the spotlight on your liner.
Nude Lip: Last, but not least, finish up this look with a neutral lip. A nude lipstick or a gloss will bring the entire look together giving you a polished look but not taking away focus from your eye makeup.
Image via Imaxtree