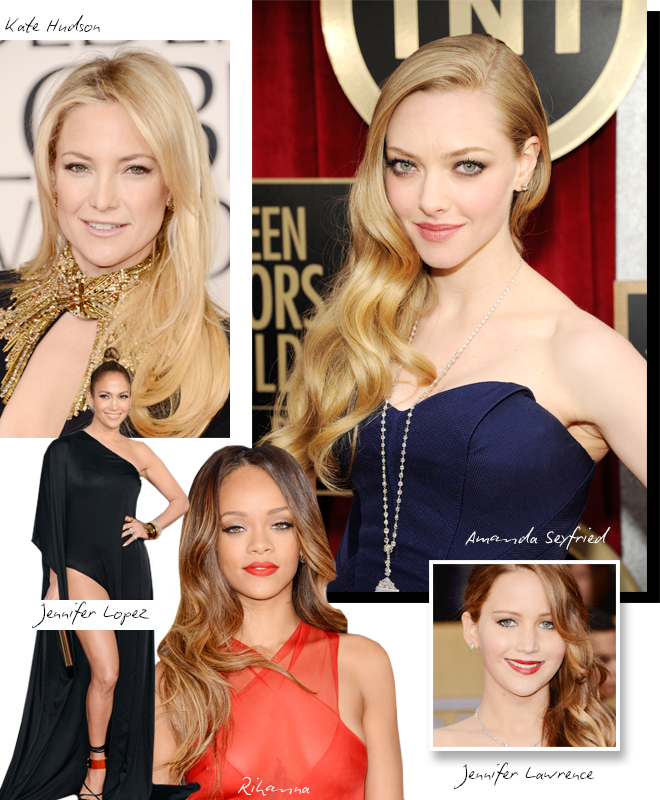 The Academy Awards is upon us, and soon we'll tune in to see what everyone is wearing and how they look. As much as we love to emulate our favorite stars, their red-carpet beauty looks should be used simply as inspiration and not a measure against which you judge yourself. I always say that the real definition of "celebrity" is one who is celebrated, so celebrate yourself and use this visual candy only as a way to play with your own look. A great hairstyle, nail shape, eye shadow or lip color you see on an actress can easily be incorporated into your beauty routine if you approach it with a healthy and fun attitude.
First thing to do is choose a celeb that has your similar coloring, so when you try it on yourself, you will look enhanced and not like you are working against your natural special beauty. You also have to be realistic and understand that these actresses have paid thousands of dollars on professional makeup artists, stylists, hairdressers and manicurists to look as amazing as they do. Wait a day or two after the awards ceremony and visit beauty blogs and websites to learn what they wore and how they did it.
Fair skinned gals with red hair can channel Jessica Chastain and watch what she does with new lip colors that play into her ginger coloring. Blondes and brunettes can keep an eye on Naomi Watts, Jennifer Lawrence, Adele and Jennifer Lopez. Dark skinned beauties can find inspiration for hair and makeup from Beyoncé, Alicia Keys and Kerry Washington. Mature women like Emmanuel Riva, Dame Judy Dench, Meryl Streep, Helen Mirren and Sally Field look totally amazing and wear sophisticated Hollywood glamour with pure timeless style. I love watching these legends show up and prove that beauty knows no age! So appreciate the glitz, give it a go at home and pick a night to showcase the new red-carpet you!