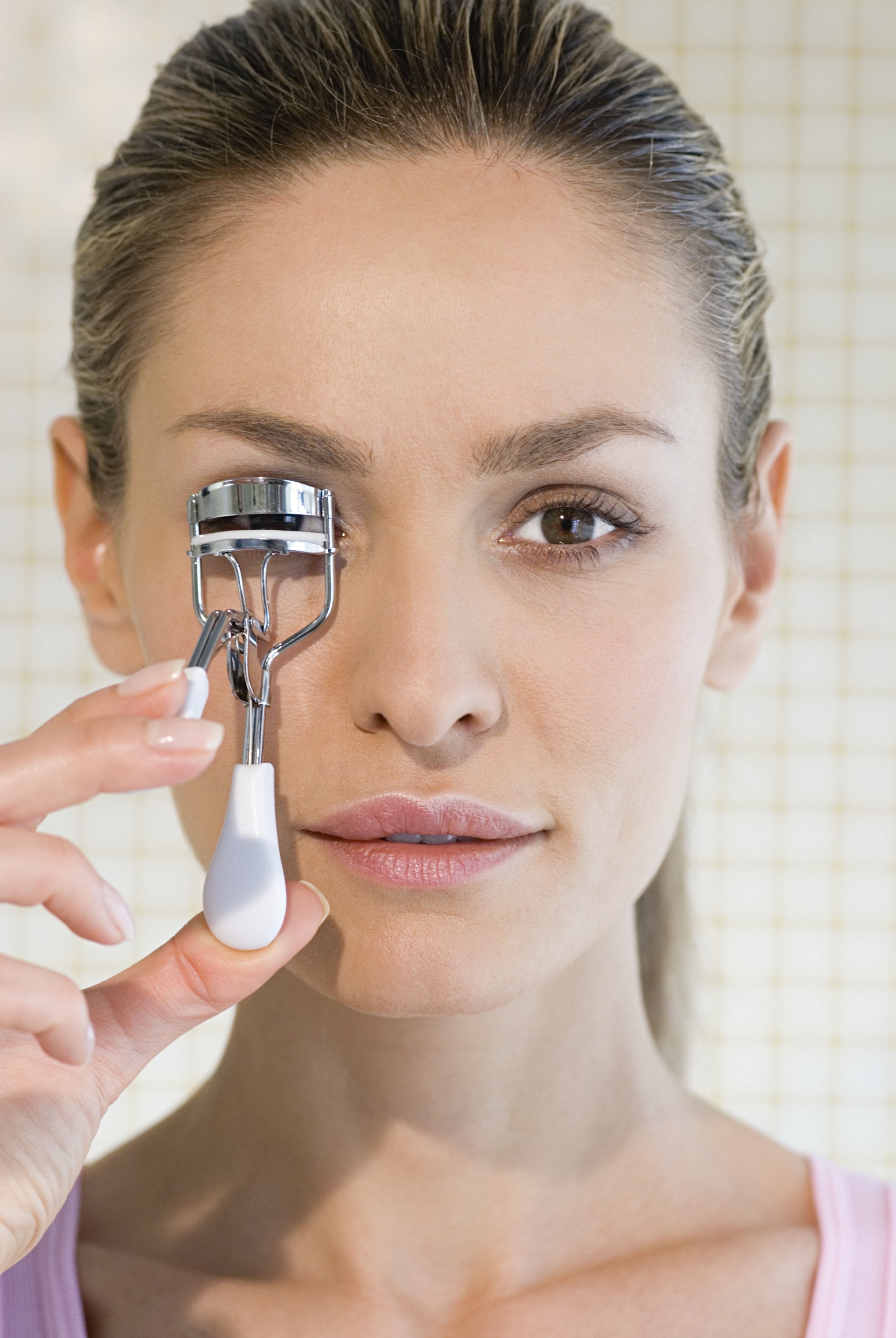 Since we are lucky enough to work with a bevy of experts who drop excellent tips on us without blinking an eye we figured it was due time to share them with the rest of you. With Ask an Expert, we'll be reaching out to some of our favorite pros in the industry with the beauty questions that you send in via social media (with the hashtag #BeautyHelp). So please, send in your critical beauty questions and we'll get them answered for you!
Often referred to as a "torture device" by those who don't know how to use them, eyelash curlers can be a bit intimidating. If you're not using it properly, you can wind up with a lot of eye pain. But, once you do learn how to use one, eyelash curlers will completely change your eyelashes for the better. Below, celebrity makeup artist Terri Apanasewicz explains.
MORE: 10 Beauty Products You Haven't Been Using Properly
Q: @Forever_mandela: #BeautyHelp there are so many ways to use the eyelash curler, which technique is best?
A: "I like to start at the base of the lashes, closest to the lid, squeeze and then move the curler out a bit and squeeze again, ending up close to the tip for one final squeeze. This gives you a more gentle curve instead of a harsh crimp.  The number of squeezes is determined by length of your lashes: Longer lashes mean more squeezes, and vice versa." — Terri Apanasewicz, Celebrity Makeup Artist with a client list including Mila Kunis, Gisele Bundchen and Lady Antebellum.
Image via Getty Images Collection