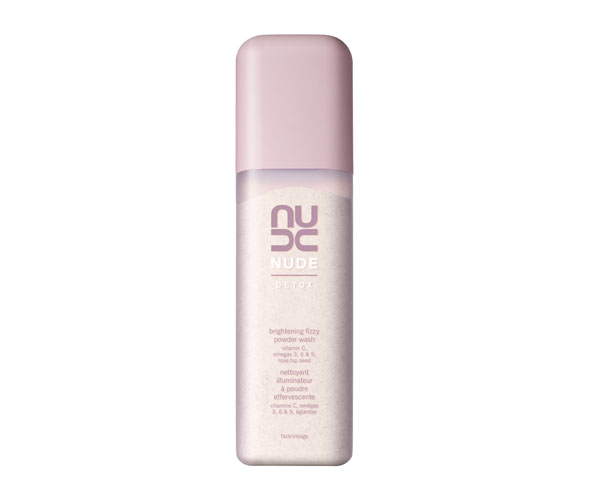 You know how you see the "bestsellers" and "most popular" products in beauty stores, so you of course scoop them up, but then you realize you have no idea how to work them? In "How It Works," we're going to explain to you exactly how to get the best use out of your products, whether they are cult classics or hot off the conveyer belt must-haves. We'll teach you the basics, as well as a few industry expert tips to make sure you're getting the most out of everything you buy.
Exfoliating seems like a relatively self-explanatory process—you grab your scrub and facial brush and get to work. But with so many beauty brands thinking out of the box when it comes to designing skin care products that aren't liquids, serums, or gels, the act that comes before or after cleansing gets really confusing.
MORE: But Really, What Causes Chapped Lips?
Although often found in grainy gel or cream forms, some exfoliators and cleansers—products meant to remove dead skin cells and dirt off your face to promote a smoother, clearer complexion—are now being packaged as a nutrient-rich soft powder that is water-activated. When we came across NUDE Skincare's Detox Brightening Fizzy Powder Wash, a powder treatment that turns to a fizzy paste, we realized the unique beauty innovation was packed with perks. Find out why it's made our must-have list and exactly how it works.
MORE: 5 Facial Oils to Apply Before You Head to Bed
Product Perks:
Water-activated enzymes, as well as rose hip and vanilla orchid seeds, exfoliate the skin's surface.
Once touched with water, the formula turns to a paste-like substance, leaving you with a mess-free cleansing routine.
Enhanced with vitamin C and fruit extracts, the product brightens skin.
Omegas and pure cold-pressed oils, like coconut and acai berry, provide nourishing and moisturizing properties.
How It Works:
Pour a quarter-sized amount of the powder into your hands and add water to activate the formula. The water will actually kick the enzymes responsible for exfoliation into gear. Rub your hands together to create paste you'll be applying to your face. You won't have to worry about the product clumping, as the powder grains are each coated with the nourishing oils in a way that prevents this from happening. Gently massage the formula into your skin. After you've worked the product on your skin, rinse it off with cold water. Whether you tend to exfoliate in the morning or at night, this product is recommended to be used about three times a week.
Where to Buy: NUDE Detox Brightening Fizzy Powder Wash, $42, Sephora.com