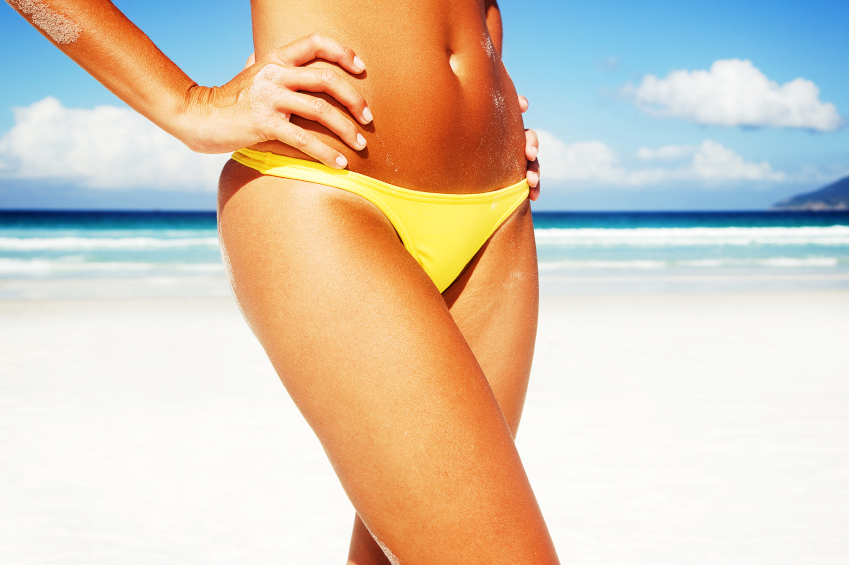 Bikini waxes are never fun and neither are the pesky ingrown hairs that occur in between sessions, not to mention ingrown hairs that can pop up on your face and underarms. Forget the fact that they're not exactly cute, they can be painful as well. We've all been there, and we all know the problems ingrown hairs can bring. To help you learn some grooming maintenance and how to make the most of your dreaded wax appointments, we've gathered five tips and tricks for you to stay smooth and finally say goodbye to those little red bumps. Read on below!
1. As much as you may want to, avoid shaving in between waxing appointments. Shaving can cause the hair to become coarse and also increase the likelihood of unsightly ingrown hairs.
2. Apply Malin+Goetz Ingrown Hair Cream to the affected area post-bikini wax. This plant based lotion will calm and relieve any sensitivity, as well as help repair the skin that can so easily be damaged.
3. If you're not already using body cleansing soap in your shower (as opposed to a regular bar soap), add this to your usual routine. Try using Mario Badescu's A.H.A. Botanical Body Soap to cleanse and soothe any irritated areas. If you've got sensitive skin, stay away from soaps with dyes or perfumes as they can irritate your skin.
4. One thing you should always do while waiting for your next wax is exfoliate. Ingrown hairs happen when dead skin cells start to build up, so exfoliate and don't give those dead skin cells a chance to build. This also goes for your face and underarms – make sure you're exfoliating any areas where hair removal will be taking place.
5. If you follow these steps and still manage to find an unwanted bump, Tweezerman has created the perfect pair of tweezers directly aimed at removing ingrown hairs. The surgical quality tips are able to remove just about anything under the skin, without aggravating the surrounding areas.
Image via iStock
More Hair Removal Tips From Beauty High:
Waxing 101: Important Tips to Know Before Your Summer Bikini Wax
The Expert's Guide to Laser Hair Removal
The One Thing: Schick Hydrosilk Razor with Travel Cover