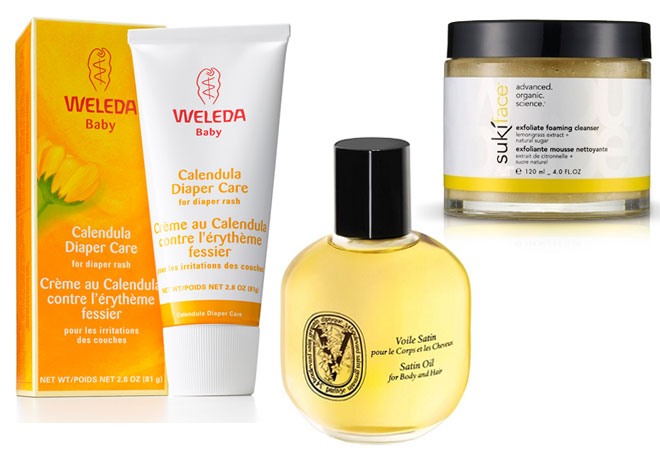 Q: The cold weather has made the skin on my body dry, itchy and red. I slather on moisturizer daily, but it's not helping. How can I better hydrate my skin?
The pro: Natural skincare expert Suki Kramer is president, founder and formulator of synthetic-free cosmeceutical skin care line Suki.
A: I can't believe it's almost winter! And I do feel your pain, having a long history of eczema, allergies, sensitivities and dryness, I know all too well how miserable and frustrating a lack of hydration feels. We actually can though, have smooth, soft, well moisturized skin all through the winter months if we are diligent and stick to a thoughtful skin care routine. Yep, it's a little more upkeep, and requires a little more attention, but it's totally worth it! Here are my top five tips to a touchable, bump- and dry patch-free, winter body:
1. Start while you're in the shower with a great exfoliate. It doesn't make much sense to hydrate dry, rough skin—I mean, let's give ourselves a fighting chance here! So get yourself a body brush too, and your favorite exfoliate (get one that doubles as a cleanser and you'll save time!), and you'll start your routine with fresh, new, soft skin. Your driest parts will take some time to get back to a state of real softness, so don't be discouraged if this takes a couple weeks. My favorite exfoliate is mine of course. I formulated this because I have never found one that truly met my needs as a former eczema sufferer who must continue to be diligent about this disease. So try: Sukiface Exfoliating Foaming Cleanser.
2. Right after you get out of the shower, while you're still damp, slather yourself with a fabulous 100% pure body oil that's easily absorbable. This will provide you with the base of moisture our bodies crave (it feels, and if you pick an aromatic one, smells, oh so fantastic!). Diptyque Voile Satin – Satin Oil for Body and Hair ($58, aedes.com) is one of my indulgences as a very fragrant-all-over body oil base made of plants, fruits and flowers.
3. Next, top off the oil with a good body cream. For the kind of amazing skin I want you to have, you do need both, and it's not overkill, I promise. One of my favorite body creams is actually a baby cream (they even say it's a diaper cream but it's GREAT for dry skin, I promise), made by Weleda, it's a staple in my house and made with healing calendula. It's lovely.
4. Stay away from too much hot water, since it dries out the skin. I know the best thing in the world in the winter is a hot bath. If you must indulge, be sure to fill that bath up with a good bath oil and use some oats in a muslin sack smoothed over the skin to rehydrate from all that heat.
5. Look for body products that contain hard, extra moisturizing oils like coconut oil, shea butter, cocoa butter, beeswax, and other truly natural ingredients that nourish the skin: jojoba oil, grapeseed oil, chamomile, neem, lavender and calendula. Stay away from synthetic ingredients like propylene glycol, sulfates, dyes, dimethicone, synthetic fragrances, mineral oils, petrochemicals, synthetic emulsifying waxes (you can find a whole list of toxic ingredients to avoid if you are so inclined on my glossary), because what they do is ACT like they are all thick and moisturizing but they actually don't nourish your skin at all.
I'm in the woods of Western Massachusetts, and it gets mighty dry and cold around here. But since I've adopted this regimen, I actually don't have dry skin – true story! I don't wear gloves, just can't stand 'em, but I never have rough skin, chapped lips, scaling, bumps, blemishes, or any of those annoying, nasty issues anymore. It's not because I never had these issues. In fact, I have always struggled with far worse! I'm just diligent about this routine.