Our friends at StyleCaster break down the details on how to style your hair and night and awaken to beauteous waves–not bedhead.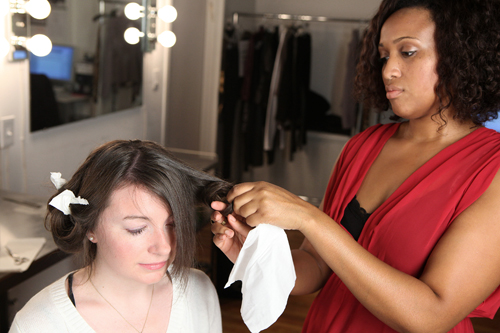 Photo: Andrew Katzowitz
Since the weather has suddenly taken a turn for the brisk, and warm nights inside with tea and hot chocolate and season two of Mad Men have become much more inviting than the outdoors, Iesha Carter of Platinum Salon shared with us a little trick of hers. With just tissues, hair spray, and a curling iron, she shows us how to do our hair the night before (in front of the TV of course) and wake up with gorgeous, soft curls.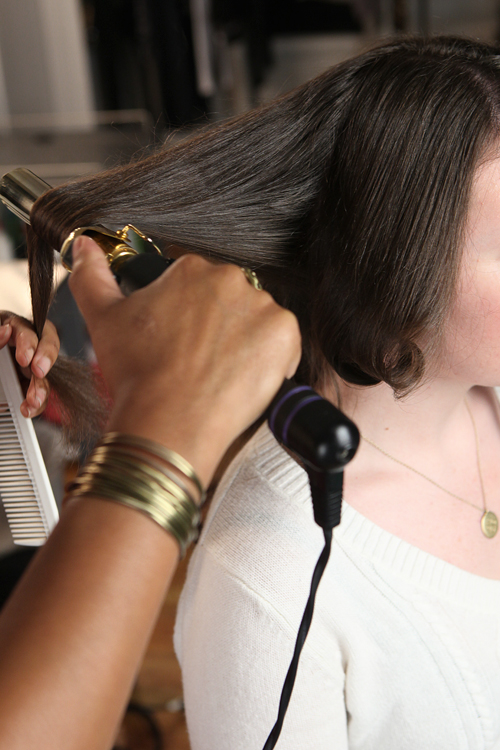 Step 1: During the night, start with dry hair that is either clean or dirty. Begin by curling your hair with a curling iron the way you want it to look in the morning. Iesha recommends that you curl the hair underneath itself in a basic curl, and section the hair into five big sections, which will give the hair more volume.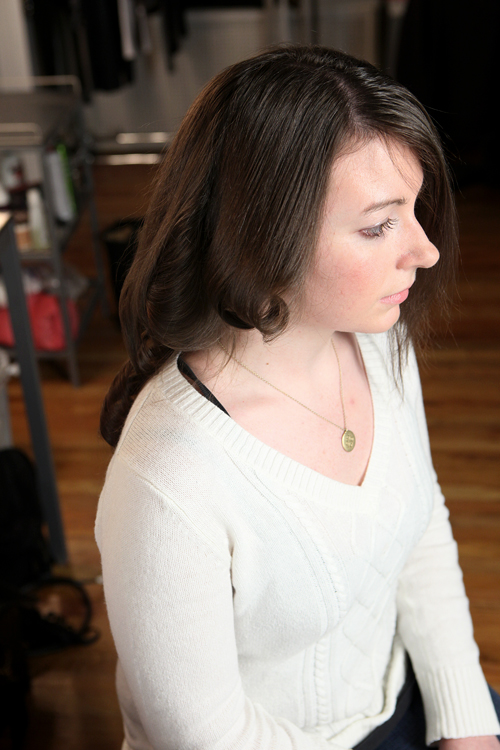 Step 2: Once you finish the individual curl, don't pull the curl out. Instead, slide the curling iron barrel out of the curl so the curl itself stays intact and tightly coiled.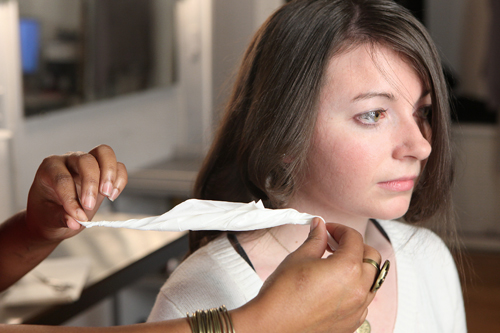 Step 3: Spray the tissue with hairspray, which will set the curl, and unlike a roller, using a hairsprayed tissue will allow the hairspray to release gradually into the curl and securely set the hair (Iesha recommends Redken Forceful 23).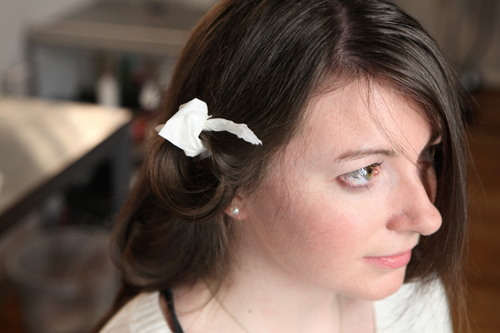 Step 4: Twirl the tissue in your hand, and slide it through the curl. Criss-cross the ends of the tissue on top of the curl and then bring the ends of the tissue back down underneath the curl. For added volume, pull the tissue tighter and slide the curl up towards the root.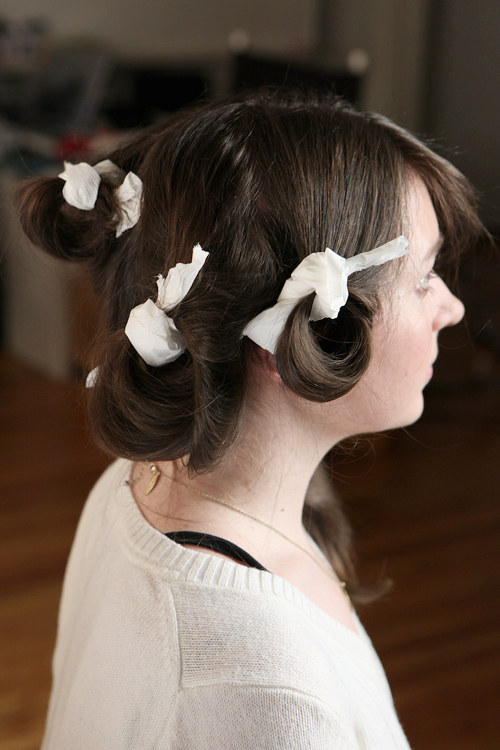 Step 5: Tie the ends of the tissue in a knot.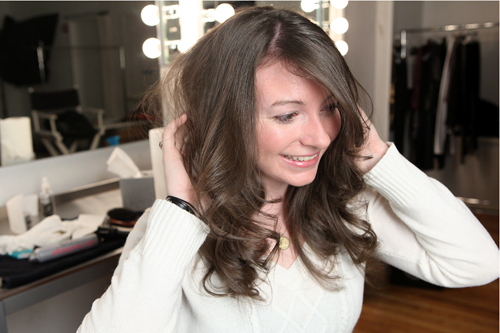 Step 6: In the morning, unwind the tissue and finger comb out the curls.
Check out StyleCaster for more fashion, beauty, and celebrity news:

• Top 10 Most Random Design Collaborations

•
Chic and Affordable Hair Accessories for the Holidays

• A Quick Fix for Losing Weight–Do Body Wraps Actually Work?

• 5 Green Nail Polish Colors You Need Right Now!
Contributed by Rachel Adler of StyleCaster.com