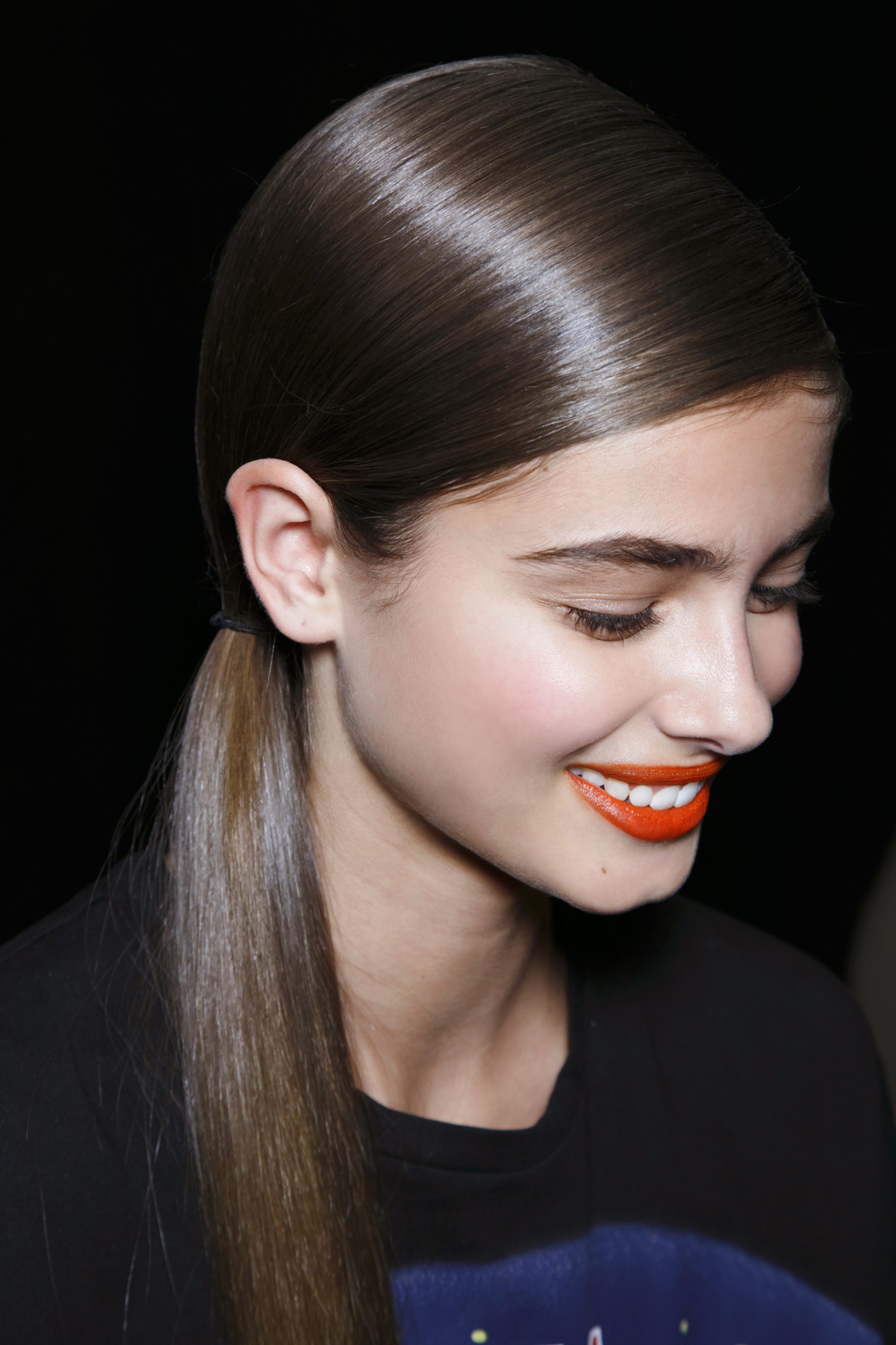 Ever felt like not wanting to wash your hair? Us too. Although all hair types don't require the same frequency of washes, sometimes we just feel like skipping the shampoo all together. Or, if you're trying to extend the life of your hairstyle or color, taking an extra day without washing your hair can do wonders.
So, what happens when you try to style your dirty hair? Celebrity hairstylist Jen Atkin lets us in on some styling secrets that can make our dirty hair look even better than our clean hair. (Yes, really.)
MORE: 3 Quick Ways to Style Dirty Hair
The sleeker, the better: "Try a sleek ponytail or a sleek bun," says Atkin. It's a perfect way to keep your hair in control and all the extra oil your hair has accumulated comes in handy when creating some shine.
Change up the part: "Change up the parts: middle part, side part. If you're usually a middle-parter, it's sometimes nice to do a side part, because you'll still have a little bit of volume if you change the part up a bit." Like Atkin advises, volume is great when trying to camouflage dirty hair. Plus, changing your part is a simple but effective way to change up your look.
Take it up: "I'll usually do a half-up half-down, or I'll do a sleek pony, and on a work day if I can do it, a top knot." A top knot is the quickest (and chicest) way to style your dirty hair!
Image via Imaxtree