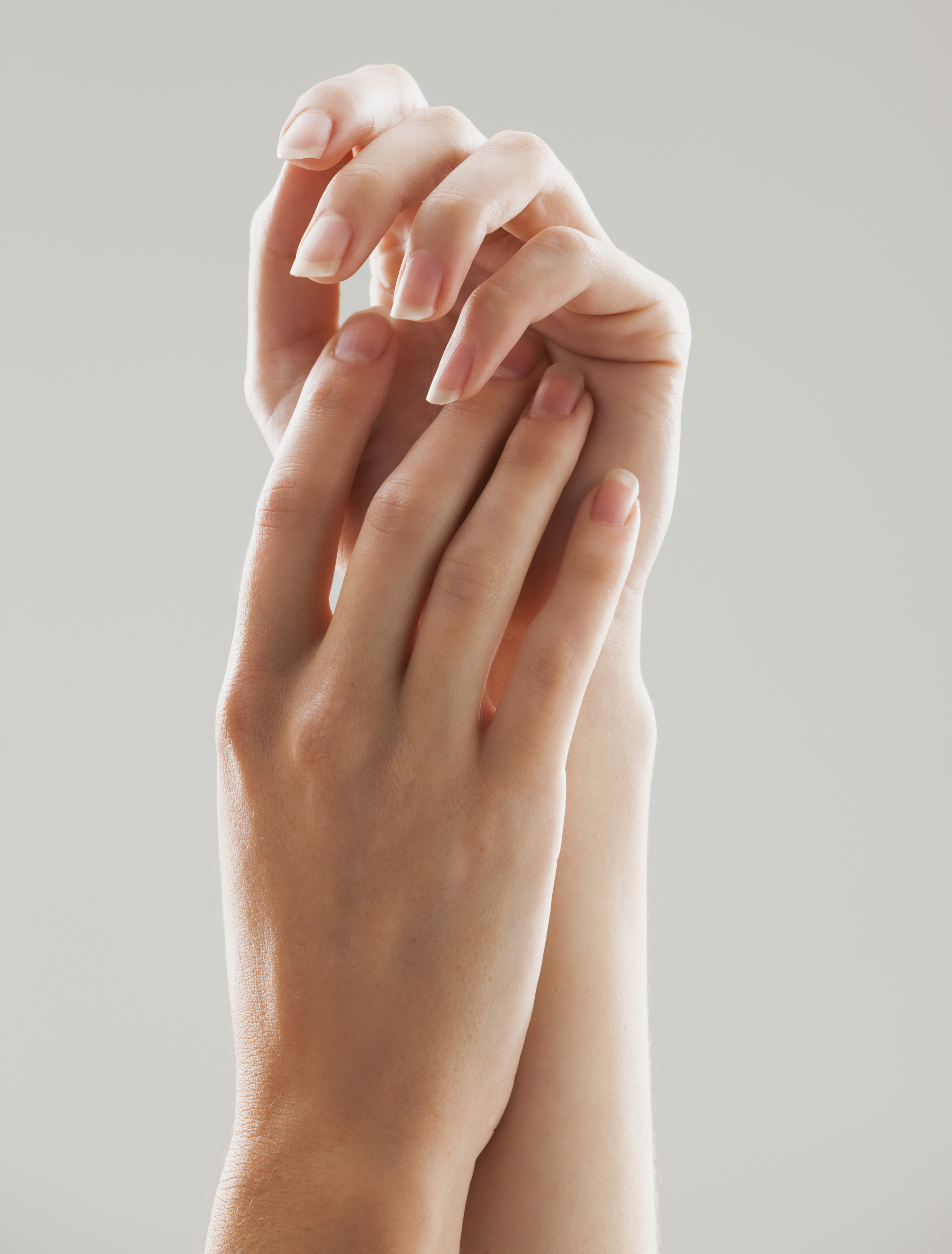 Cold weather tends to make pretty much everything dry and brittle—your skin, your hair, and, especially, your nails. As many of us know, this isn't so awesome. Thankfully, you can easily regain control of your prone-to-breakage nails and make them super strong again, simply by adding some of these totally natural remedies into your routine. Below are seven natural remedies to fix brittle nails, straight from the experts.
Horsetail Herb: Priti NYC nail guru Kim D'Amato suggests this supplement, which can be taken in pill or tea form. Horsetail may have antioxidant effects and the silica derived from its herbs is important for maintaining body tissue.
MORE: How to Fix Every Nail Problem in the Book
Grass-Fed Beef: "Your nails are made of the protein keratin, so strong nails would mean getting sufficient protein at every meal," says nutritionist JJ Virgin, author of THE VIRGIN DIET COOKBOOK. In addition to beef, she suggests free-range poultry, wild-caught fish, and— for vegetarians —plant-based (but not soy) protein powder.
Vitamin E: Whether you take capsules orally or rub the liquid right onto your nails, this supplement should help restore moisture and strength, D'Amato says.
Super Seeds: Make sure you're getting sufficient amounts of freshly ground flax and chia seeds, Virgin says. "Essential fatty acids are crucial for vibrant skin and healthy nails," she explains.
MORE: 5 All-Natural Beauty Supplements You Should Be Taking
Nuts: Whether dehydrated or slow roasted, nuts provide calcium and other minerals crucial for strong, lustrous nails, Virgin says.
Avocado: D'Amato and Virgin agree that biotin is a much-suggested remedy because it really can help thicken weak nails (and make your hair grow super fast, to boot). Try high-biotin (and yummy) foods like avocado and sweet potatoes.
Full-Spectrum Multivitamin: For optimal nail health, Virgin says you should supplement your diet with a daily multivitamin that also has an essential fatty acid formula. That way, you're getting all the nutrients you need, including iron and zinc, which can help strengthen nails.
Image via Mike Kemp/Getty Images