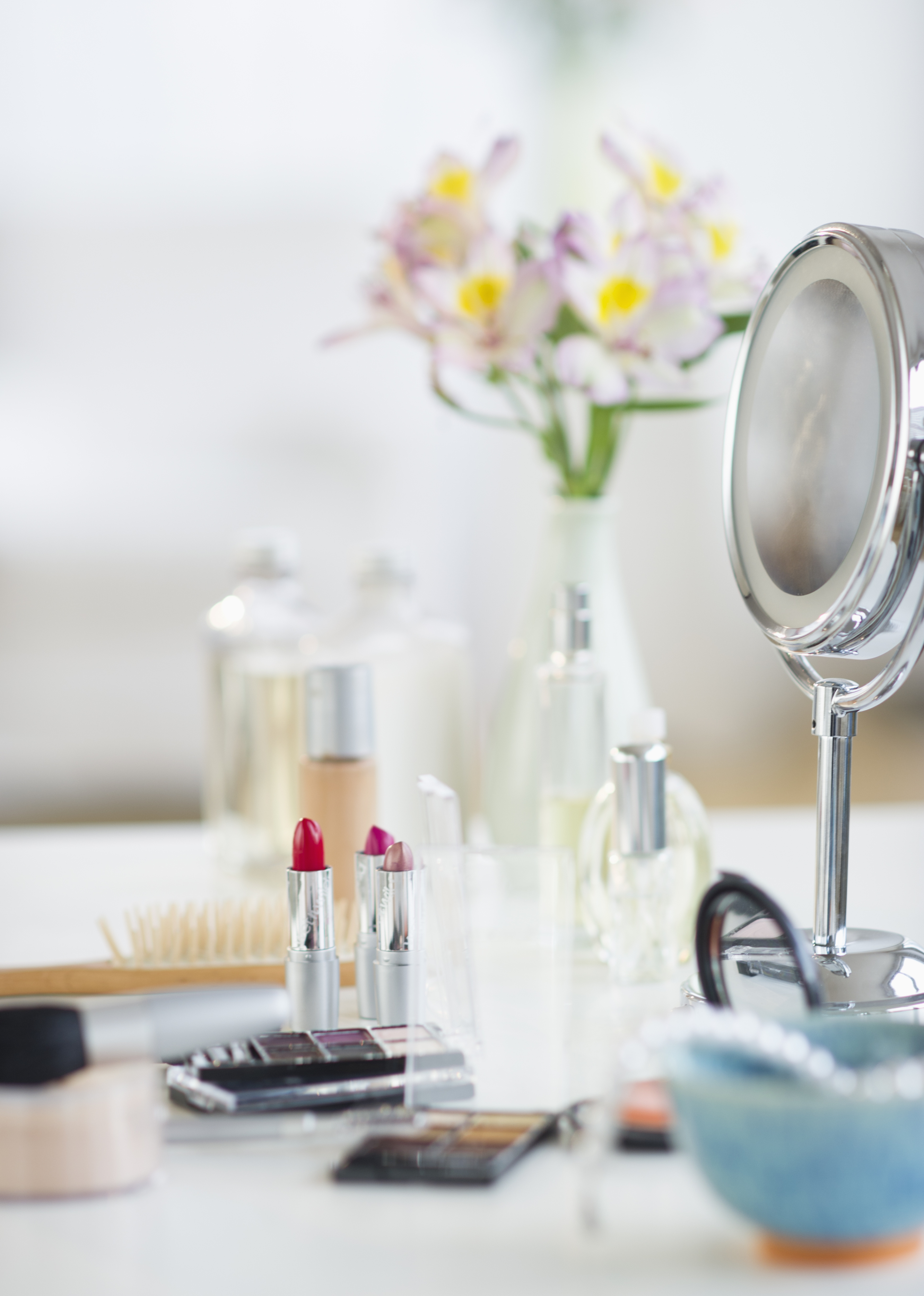 If there's anything we love more than a good beauty product, it's a good beauty product that can do more than one job. Whether it's something that's meant to be pulling double-duty (like cheek and lip stain) or it's a product that can be repurposed, we love getting the most bang for our buck.
For those of you who share this affinity, below are eight ways to repurpose and reuse the beauty products you already have!
Concealer brush as a lipstick brush: Can't quite get the perfect lipstick application? Try using your concealer brush with lipstick instead of applying directly from the lipstick. The stiff, short brush will give you absolute control over the color going onto your lips, making for a perfectly precise look.
MORE: 8 Weirdest Uses for Your Favorite Cult Classic Products
Eyeshadow as brow powder: Using an eyeshadow that's about one to two shades lighter than your brow color and a spoolie mascara brush, brush the shadow onto your eyebrows for a bold look. Using the powder instead of a brow gel will allow you to really get the perfect color match for your brows.
Baby powder as dry shampoo: Especially if you've got lighter hair, using baby powder in place of dry shampoo will save your hair from needing to be washed for an extra day. Shake some powder into your palms and rub your palms together, then apply at your roots and comb through your hair with your fingers.
Vaseline around your cuticles: Every time you paint your nails, it's inevitable that you're going to get some excess polish on the skin around your nail. Apply Vaseline around your entire nail before polishing, that way when you get polish anywhere but your nail, you can simply wipe off the Vaseline when your nails are dry, instead of having to use polish remover and then accidentally removing polish from your nail, too. 

Eyeshadow applicator for nail art: The sponge eyeshadow applicator you've had for years? Clean it with mild soap and water, then use it with nail polish to sponge paint ombre nail art.
MORE: How to Save Money on Beauty Products in 2014
Hairspray as a makeup setting spray: Once you've applied your full face of makeup, spray a light hold hairspray into the air above your head, then look up at the ceiling and let the hairspray fall onto your face. It'll give just enough of a hold to get your makeup to stay put all night.
Drops of perfume into body lotion: If your favorite perfume bottle is just about finished, pour the last few drops into your favorite unscented body lotion for an extra dose of fragrance while you moisturize your skin.
Toothbrush to exfoliate your lips: After you've brushed your teeth, move your toothbrush in gentle, circular motions around your lips to exfoliate any dry, flaky skin that may be hanging around.
Image via Tetra/Getty Images