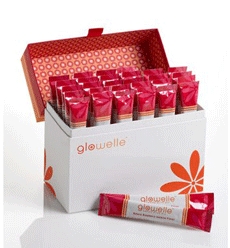 Spring is here my beautiful ladies and as we spring clean our homes, closets and makeup bags it is also time to spring clean our bad habits. There are a few bad habits that zap our glow and dull our skin ruining that fabulous luster we should be celebrating this time of year.
The biggest luster buster out there is the social smoking. Girls if you think having just one or two ciggies when you are out with the girls getting your drink on and it won't have an effect on your skin, you are wrong. I know you don't consider yourself a "real" smoker this way, but it will ruin your skin just the same. Consider it a complexion killer and don't do it. Also stay away from people when they do, because it's like sticking your face behind a bus…nasty! So the sooner you stop the sooner your skin will return to its glowy condition and order up my favorite complexion care giver Glowelle. It's the anti-oxidant drink packet you sip every day to help jump-start your luminosity.
Another bad habit you must break is falling asleep with your makeup on. I don't care how tired, sick or lazy you are, haul your pretty butt into the bathroom and cleanse and moisturize that face. Overnight, your skin needs time to rejuvenate and should be able to do that without being suffocated by the days old makeup and toxins picked up from the outdoors. So be nice to your face and pamper it nightly for radiant fresh looking skin in the morning. Choose a moisturizer that contains ingredients like antioxidants and natural botanicals to help skin replenish itself. I adore the entire Skinceuticals line.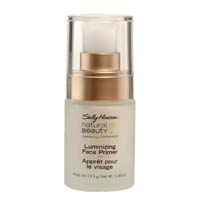 Besides smoking the other worst habit on the planet would be the dreaded disgusting tanning bed. If you want to guarantee you will look shriveled and old way before your time be my guest and shove your self into that hot cooker and press the fry button. It is so damaging to your skin I can't even begin to tell you so instead grab a good self-tanner and bronze up in a healthy way. My new favorite is the one by L'Occitane called Castanha. It leaves no funky smell and looks great on the bod! If you want a super fast way to fake a radiant glow no matter how bad a girl you have been you can always smooth on my Natural Beauty Inspired By Carmindy Luminizing Face Primer to the face and body. It is still best to live a beautifully healthy lifestyle to have that luster and ethereal light all the time.
As an established makeup artist, many beauty brands send me samples of their latest products for consideration. I only write about the items that I truly love and I always abide by Daily Makeover's Editorial Ethics Pledge in each of my Positively Beautiful posts.