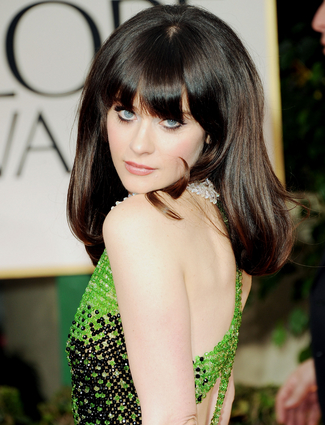 Photo: Getty Images
Zooey Deschanel flaunts fabulous lashes
Can you leave the house without swiping on mascara? Yeah, neither can we. Mascara is (obviously!) a necessity, but many women don't realize it is probably the most powerful secret weapon to nailing a glamorous eye effect. Here's the scoop on how to make the most of your mascara, so you'll barely have to use anything else to enhance your eyes.
Try Rimmel's New Facebook App!
First step: Find a great volumizing and thickening mascara that's easy to use and doesn't clump up on your eyelashes. Rimmel's Volume Flash ScandalEyes Mascara ($6.99, walgreens.com) creates longer and fuller lashes because it's loaded with collagen and keratin to fatten up each eye fringe. It also comes with a great big brush that's long, wide and dense, so it coats your lashes with fewer swipes, reducing the risk of clumps. Another benefit: The fewer swipes, the quicker you're out the door.
Now it's time to learn some key application techniques, which make all the difference in the world. "To get that extra lift, apply your first coat by holding the wand horizontally, so you comb the lashes upwards, then let it dry to set that shape," advises celebrity makeup artist Nick Barose, who works with Michelle Williams, Brooke Shields and Lucy Hale. "After it dries, apply the second coat by holding the wand vertically and use the tip to paint on more mascara where needed to add volume and push the lashes up a bit more."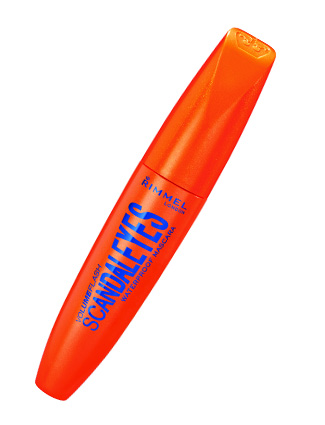 Photo: Courtesy of Rimmel London
Also, while your swiping the mascara from lash roots to tips, wiggle the wand a bit to comb completely through and prevent clumping.
Just like everyone has different hair colors and skin tones, no two sets of eyelashes are the same either. If you're a blonde or have light eyes, black mascara may be too intense. "Opt for colors like plum or browns," Barose suggests.
One last pointer: Bottom lashes also vary. "If yours are really short or you have very little lashes on the bottom row, applying mascara to them will only exaggerate how short and few there are. Instead, try adding more mascara up top and just define the bottom with a slight smudge of dark brown pencil along the lash lines."
This post is sponsored by Rimmel London. Please read our Editorial Ethics Pledge if you'd like to know how we select products to feature.