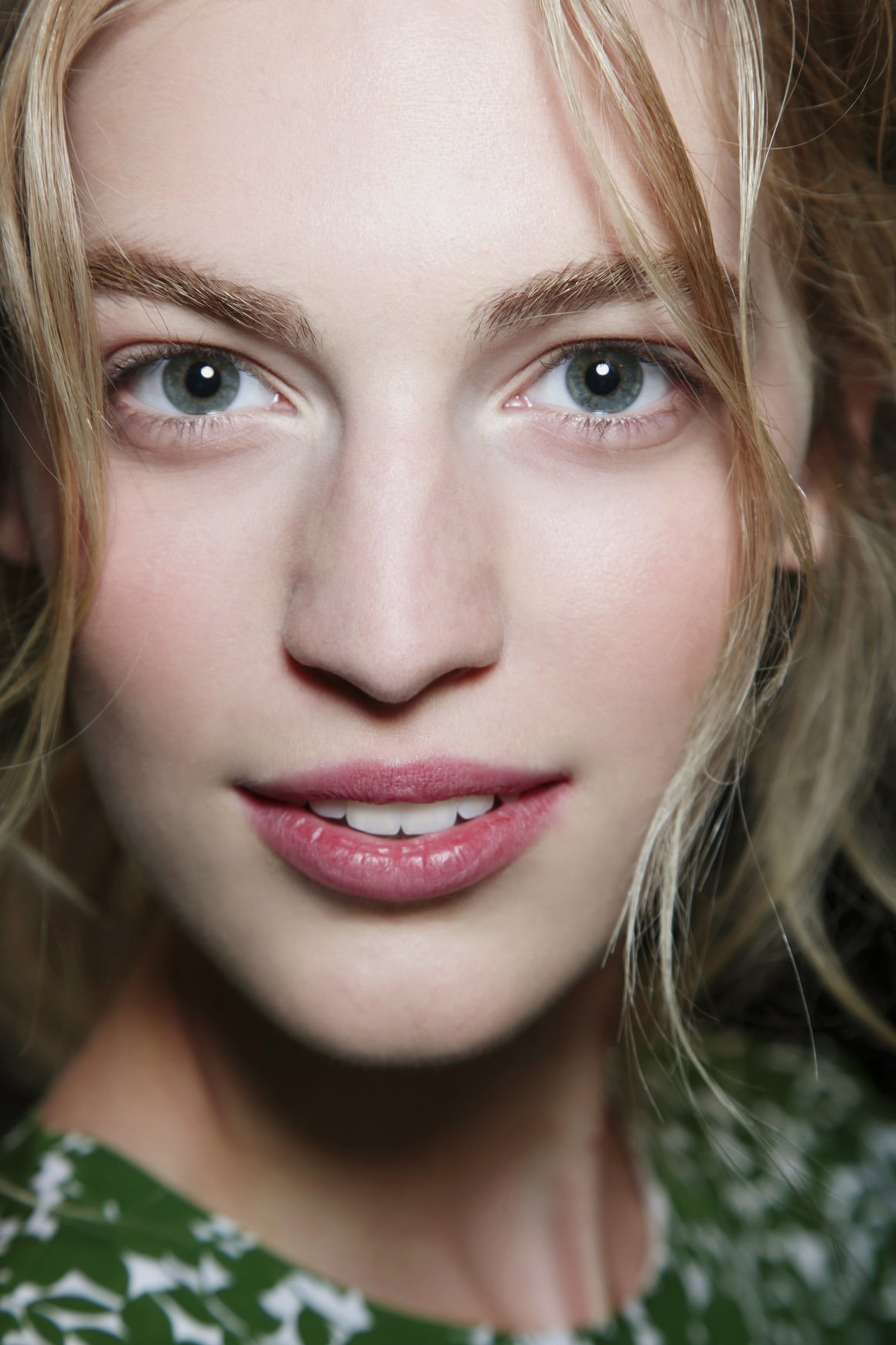 Through all of our handy beauty products, we enhance and improve upon our features that we were born with, and play up the ones that we wish had a bit more prominence. So that saying "fake it until you make it" can really ring true in the beauty world – if you want fuller lips, make them; bolder brows, create them; and a contoured jawline, contour it! In this column we'll teach you the tips and tricks to tweaking your features and "faking it" until you "make it." 
While red lipstick can emphasize your lips and a fresh, glossy color can amp up your hair, in every day life, making your eyes really pop can be a bit tricky. Smokey eyes don't always work for the day time and colored eyeshadows should be reserved for special occasions, so how exactly do you make your eyes stand out on a daily basis? Luckily, there are a few ways to fake it so that you can really get into a staring contest with the cute stranger at the coffee shop.
MORE: 8 Tricks for Perfect Eyelashes
Brush up your brows: Your eyebrows frame your face, and one surefire way to emphasize your eyes is to play up your brows. Using either a brow gel, a powder or a pencil, lightly and gently apply a color two shades lighter than your natural brows. The key here is to blend and use a light hand, because too much brow enhancement can look costume-y.
White in the corners: Using either a white eye pencil or a white eyeshadow with a sponge tip applicator, lightly apply white to the inner corners of your eyes, but not on the actual water line (which will simply fade off in a matter of minutes). Blend just a bit so that there are no visible edges of white, and the inner corners of your eyes will instantly brighten up. This also makes you look more awake, so it's a win-win.
MORE: Ask an Expert: How Should I Do Makeup on Small Eyes?
Cheat the cat eye: A graphic cat eye with liquid liner will make your eyes stand out, but for a really subtle way of making your peepers pop, use a soft pencil in brown or grey to draw a flick of liner from the outer third of your upper lash line up towards the outer edge of your eyebrow, then blend well. The liner will create a bit of a shadow that will trick the eye into thinking your eyes are deeper and larger.
Make a mascara cocktail: Curling your lashes and using a lethal mascara combination that makes them long, full, and voluminous is an absolute must if you want your eyes to stand out in a crowd. Look for mascaras that specifically target volume or length or fullness, then swipe on two or three coats of mascara (first at the root then wiggling up towards the tip for no clumps) for the best lashes you've ever had.
Image via Imaxtree