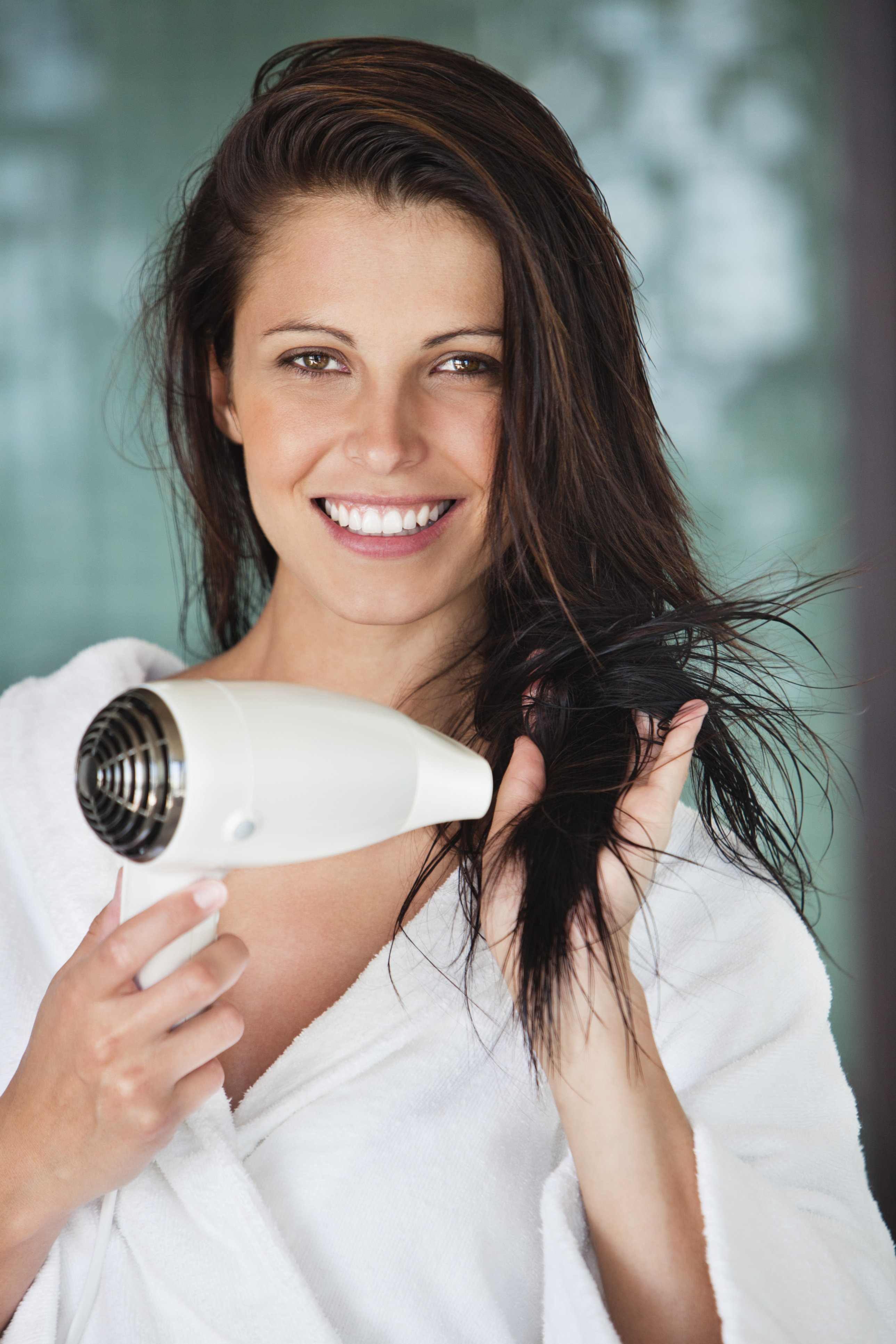 Through all of our handy beauty products, we enhance and improve upon our features that we were born with, and play up the ones that we wish had a bit more prominence. So that saying "fake it until you make it" can really ring true in the beauty world – if you want fuller lips, make them; bolder brows, create them; and a contoured jawline, contour it! In this column we'll teach you the tips and tricks to tweaking your features and "faking it" until you "make it." 
There's something about a fresh blowout that puts a little extra pep in your step and makes even the most mundane tasks like strolling to the supermarket feel like you're the star of a hair commercial. How great would it be to feel that way everyday? Good news: You can. Before, we thought bouncy blowouts were something we could only achieve while sitting in a salon chair, but the secret is out and salon style blowouts can now be done from the comfort of your own home. Take a peek at the tips below to learn how to fake a fresh blowout each and every day.
MORE: Beauty and the Real Girl: How to Extend the Life of Your Blowout
Rinse Carefully: A beautiful blowout all starts with a thoroughly washed head of hair. Many women make the mistake of not completely rinsing the conditioner out of their locks. This is a big no-no because any leftover residue in the hair will weigh it down and get your blow dry off to a less than ideal start.
Add Some Volume: To ensure voluminous locks, add some volumizing mousse to your hair. Apply the mousse to damp hair, starting at the roots and working it all the way down to the ends of your hair. For even more lift, rough dry your hair upside down to take out a large amount of moisture as well as adding volume to your roots. Then when you're done rough drying, add a nozzle to your blow dryer and begin drying your hair with a medium round brush.
MORE: Why Your At-Home Blowout Isn't Working
Styling Is Key: Always start styling your hair from the front because that is what people will see first. Because it's the most important spot, styling the front while it is still damp will give you more control of the hair and ensure smooth, frizz-free strands. Proceed styling by separating your hair into small sections and styling with a medium round brush, positioning it at the roots of each section.
Seal It In: Once you make sure your hair is totally dry (any dampness will cause your hair to frizz), add some serum from the midshaft of your hair and down to smooth down your hair. To give your hair some hold, spray a flexible hold hairspray onto your hair.
Prolong Your Blowout: To give your blowout some staying power, try sleeping on a satin pillowcase. Sleeping on a cotton pillowcase will create friction with your hair and can cause it to frizz, prematurely ending the life of your blowout.
Image via Fabrice Lerouge/Getty Images