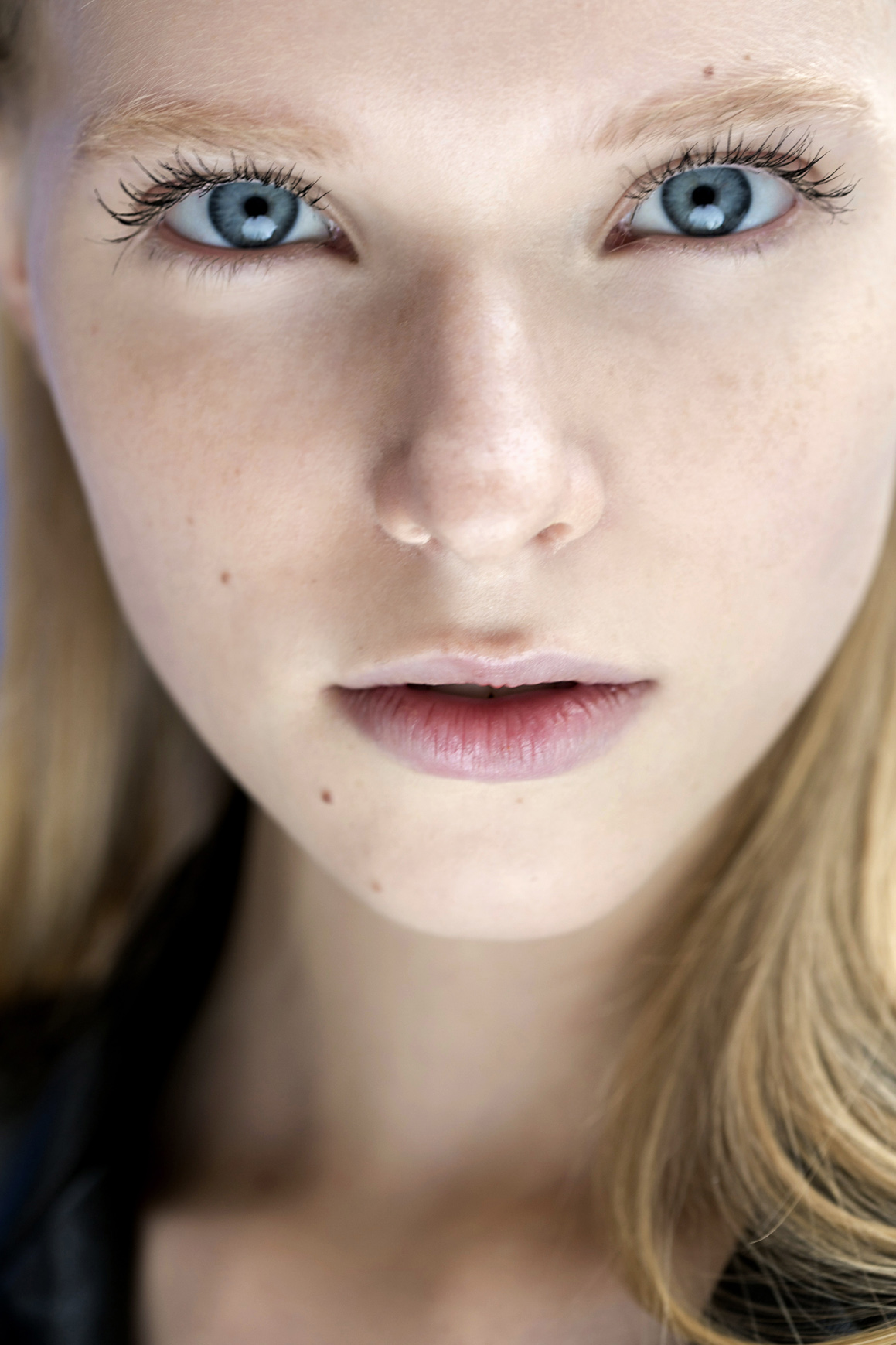 Imaxtree
Through all of our handy beauty products, we enhance and improve upon our features that we were born with, and play up the ones that we wish had a bit more prominence. So that saying "fake it until you make it" can really ring true in the beauty world — if you want fuller lips, make them; bolder brows, create them; and a countered jawline, contour it! In this column we'll teach you the tips and tricks to tweaking your features and "faking it" until you "make it."
Having close-set eyes is far from a crisis, but for us beauty-obsessed girls, it can sometimes seem like one. We spend much more time than we'd like to admit trying to perfect our makeup, just to realize something seems off. We've blended until our hands are tired, yet something about our look just feels unbalanced. As our own toughest critics, we soon realize it's our eyes. We're not talking about our purple eyeliner either, because we're rocking that pop of color. So, what's the issue? It's our close-set eyes that are throwing us off of our A-game. We think to ourselves "if only I had wider eyes," and lucky for you, below, we're filling you in on just how to get them.
Arch and extend your eyebrows: Making your eyes appear wider is as easy as widening your arch. Extending the tail of your brow with an eyebrow pencil is another trick that will pull your eyes outward.
MORE: Bella Thorne's Unbelievable Beauty Secrets
Use different shades of eyeshadow: One color across the lid won't fly when trying to widen your eyes. Pop a lighter color in the inner corner and leave the darker colors for the outside. The light shade will create the illusion of a greater distance between your eyes, while a dark outer corner will give you definition.
Only line your eyes half way: You should apply eyeliner on both your upper and lower lash lines, but only half way, so line from mid-eye to outer corner. Placing a light eyeliner like a nude or even white in the waterline will help brighten your eyes, while creating a cat eye on your upper lash line works wonders to widen eyes.
Accentuate those outer lashes: Whether you're blessed with natural long lashes, or you're using falsies, the outer lashes are our focal point. Place extra mascara toward the outer corner and just watch as your eyes seemingly expand.