BellaSugar, a part of PopSugar Network, provides beauty junkies everywhere with a destination to learn what's hot in the world of beauty and skin care.

Been crying for hours? Job stress making you look like something out of a George A. Romero movie? In a better, more perfect world, you'd get the week off, but likelier than not, you just have to keep your chin up and get on with it. It can be hard to maintain appearances when you're having a truly crappy time, so here are a few easy tips from BellaSugar to keep you looking chipper. Just keep reading.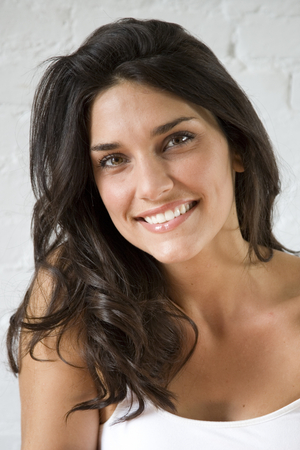 If you've been crying or sleepless, meet your new best friend: flesh-toned eyeliner. Waterlining with a shade that's just slightly darker than your natural skin tone will nicely cover up the red that's currently rimming your eyes. Matte shades are more subtle, but shimmery ones have the most brightening power.
If your eyes are bloodshot from exhaustion and/or stress, there's always Visine, but a touch of blue mascara is also great. It makes the whites of your eyes appear brighter, counterbalancing unwanted red tones.
Cream blush is another wonderful fix if you're stressed or tired, as it lends a softer, glowier appearance on the skin. For cool undertones try a baby pink shade, and for warm complexions, opt for a peach.
If your under-eyes are purple-red, try a peach- or yellow-toned concealer or corrector. Peach looks more natural, but yellow is more brightening.
Feel better soon!
More from BellaSugar
Get Julia Roberts' Smoky Eye Makeup in 3 Easy Steps
To Bang or Not to Bang

Find the perfect makeup for your bad day beauty fixes in the Makeover Studio!