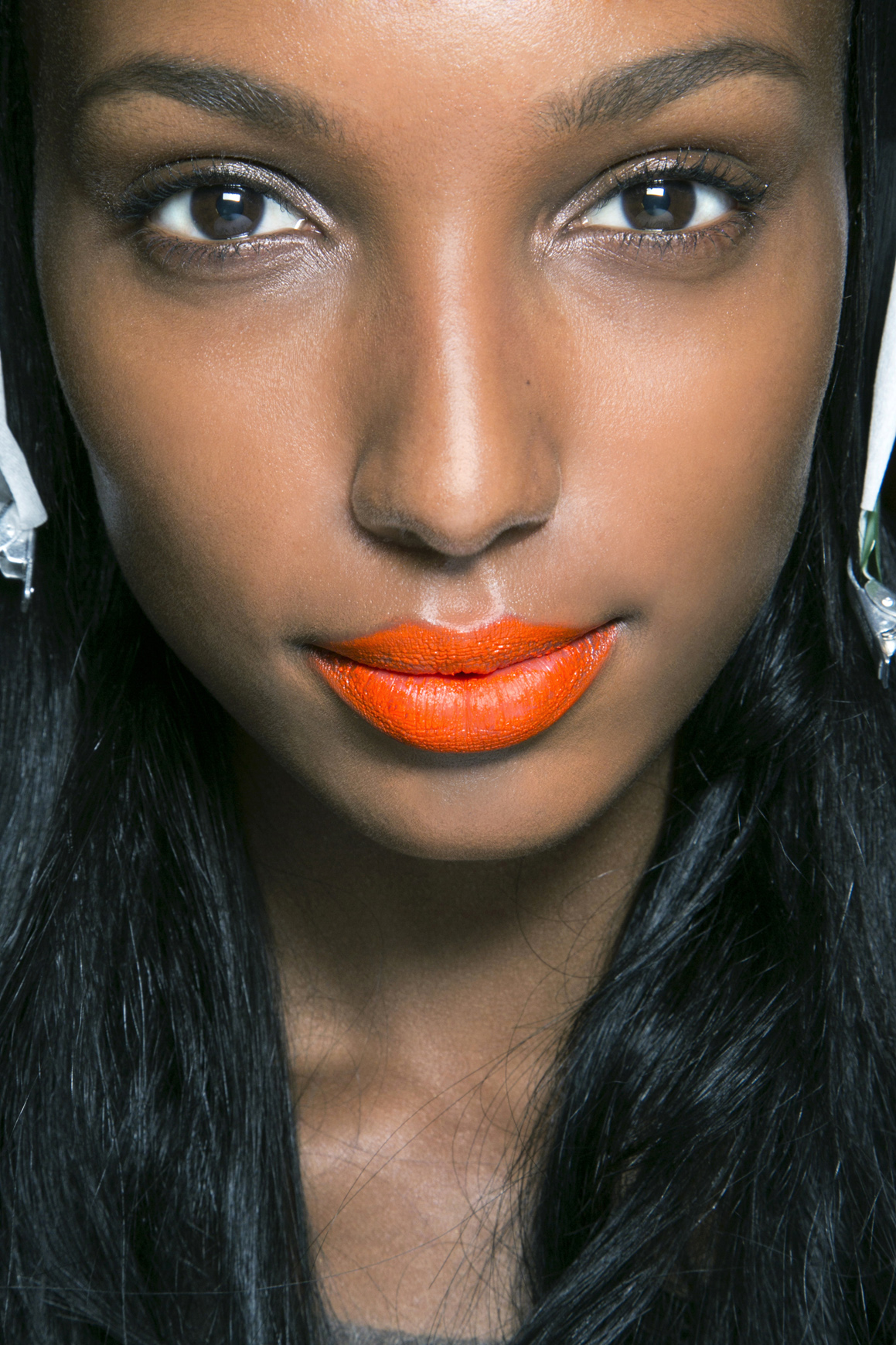 Since we are lucky enough to work with a bevy of experts who drop excellent tips on us without blinking an eye we figured it was due time to share them with the rest of you. With Ask an Expert, we'll be reaching out to some of our favorite pros in the industry with the beauty questions that you send in via social media to@BeautyHigh (with the hashtag #BeautyHelp). So please, send in your critical beauty questions and we'll get them answered for you!
With matte red lipstick being one of our favorite trends to pop up over the past few seasons, it's incredibly hard for us to not wear the look. It's clean, chic, and gives an extra oomph to a beauty look where regular lipstick may not. The only issue with matte lips, however, is the drying issue that comes along with the trend. We know we're not the only ones experiencing dried out lips, so we turned to celebrity makeup artist Terri Apanasewicz for her professional tips.
MORE: Matte Red Lipstick: A Beginner's Guide
Q: How do I keep my lipstick matte but stop it from drying out my lips? – Ashley Okwuosa
A: "Ashley, this is part of the pros and cons with matte lip stick. They do tend to be drying in order to give a matte finish. The best thing to do is to apply a lip moisturizer at night before going to bed, and again in the morning while you're prepping your skin for the day, I like Burt's Bees Nourishing Lip Balm. You may also need to hydrate your lips with a lip balm during the day and then reapply your lip color. Also I find it helpful to exfoliate your lips 2 to 3 times per week. For this try Vicoria's Secret PRO Smooth FX Lip Scrub. Makeup is magical, but unfortunately it's not perfect magic." — Terri Apanasewicz, Celebrity Makeup Artist with a client list including Mila Kunis, Gisele Bundchen and Lady Antebellum.
Image via Imaxtree