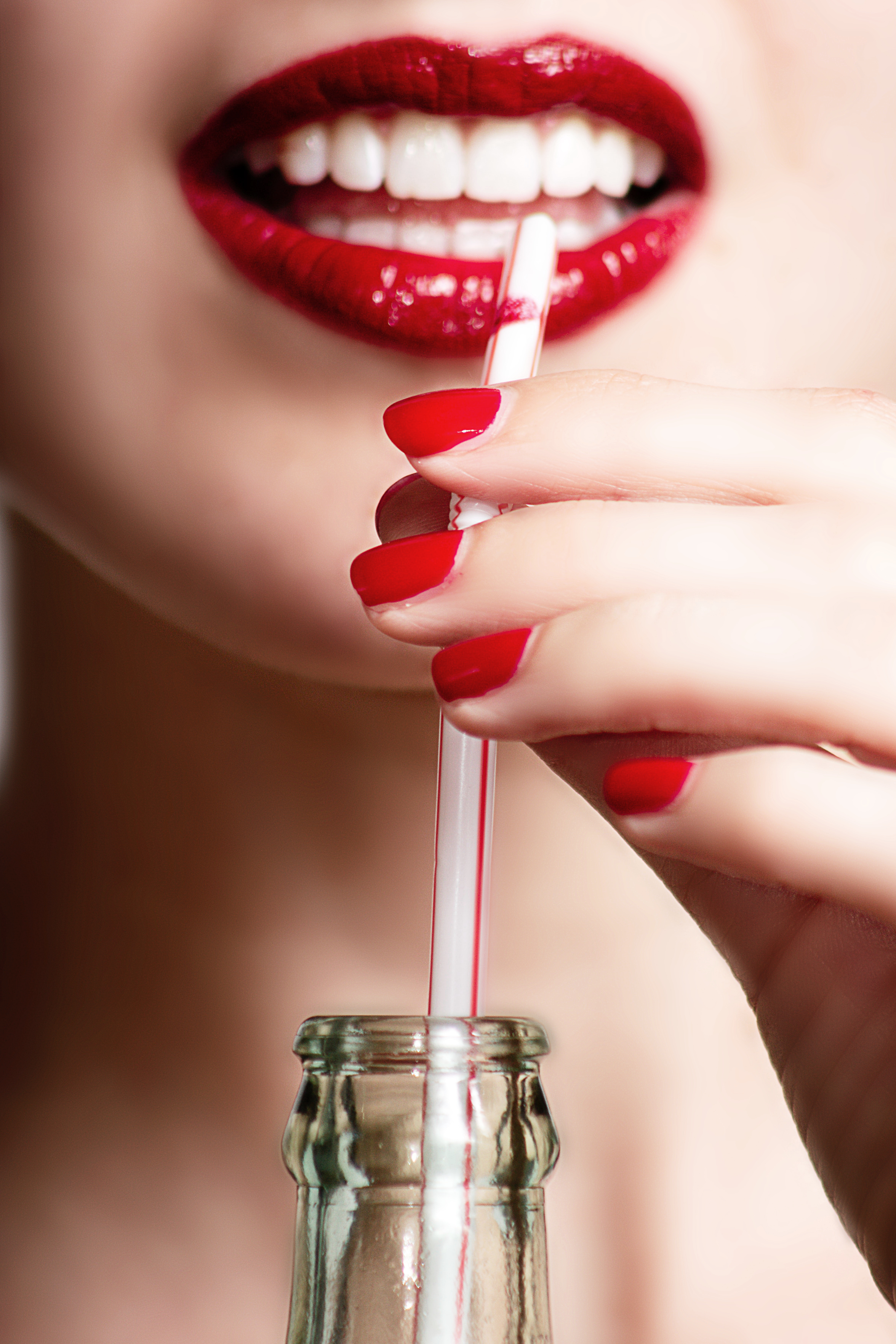 Since we are lucky enough to work with a bevy of experts who drop excellent tips on us without blinking an eye we figured it was due time to share them with the rest of you. With Ask an Expert, we'll be reaching out to some of our favorite pros in the industry with the beauty questions that you send in via social media (with the hashtag #BeautyHelp). So please, send in your critical beauty questions and we'll get them answered for you!
Leaving home without lipstick is a cardinal sin in our book. You never know who you'll meet or when you'll need to reapply, so carrying your favorite shade is imperative. The one downside to wearing lipstick (whether you're a regular user or a first-timer), though, is the pesky bit of color that can get onto your teeth. Every girl needs a bit of help with this, mainly because when you have lipstick on your teeth people usually won't tell you, and the best way around it is to prevent it altogether. Below, celebrity makeup artist Terri Apanasewicz gives her best tips for keeping lipstick on your lips.
MORE: 8 Reasons Bold Lipstick Can Make Your Life Better
Q: I have tried everything. How do I get lipstick to stay off of my teeth? – @Fromthefrontrow
A: "A good trick to keep lipstick from transferring to your teeth is, after you apply your lipstick put your finger in your mouth, close your mouth around your finger and slide your finger out. This should remove any lipstick that has gotten on the inner part of your lips that touches your teeth. Another thing to try is switch to a lipstain. Tini Beauty and Benefit have amazing stains, and they're two of my personal favorites. Many companies are making stains now, so you have options!" — Terri Apanasewicz, Celebrity Makeup Artist with a client list including Mila Kunis, Gisele Bundchen and Lady Antebellum.
Image via Titus Winters Photography/Getty Images