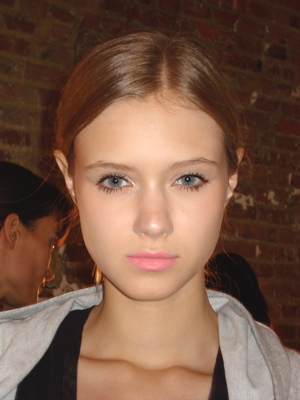 Trendy? Definitely. Flattering on everyone?
Not necessarily.
In the midst of all the craziness of Mercedes-Benz Fashion Week, I began to wonder if people were completely losing their minds. Before we've even really started to get into our new fall looks, we're already seeing next season's trends come sashaying down the catwalk. Many women are already desperately scrambling to be the first to rock those new looks.
Let's not get ahead of ourselves ladies. Calm down, take a breath and relax. Do not become a crazed fashion victim — remember, a real class act woman knows herself and creates her own sense of personal style. Be true to that personal style and use the trends that are current (as in this season's, not next) to inspire you.
Do not take the trends literally as they are meant to be an inspiration and not be taken as the absolute. If that were the case, we would all be wearing burning yellow eye shadow and flaming pink lipstick. Interpret the trends and integrate one or two of them that work best for you. Consider your best features first and then choose a new look or product that helps play that feature up.
If your eyes are your best feature, purchase a new shadow or liner for the season. The easiest way to update your makeup wardrobe this fall season is to pick up a Forever Stay Eyeliner Pencil from Sally Hansen Natural Beauty Inspired By Carmindy.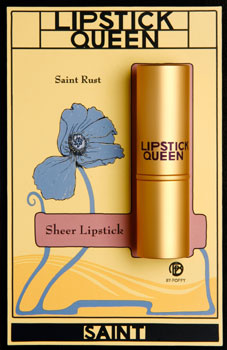 If your lips are gorgeous, a hot new shade of lipstick will be they way to go. Most lipsticks that you see on the runway are too pigmented for real life, so look for a paler, more wearable version of the look you love. I'm devoted to Lipstick Queen lipsticks because the line has two types of lipsticks: Sinner, which is 90% pigment for a literal trend interpretation, and Saint, which is 10% pigment lipstick that's a bit more wearable and easy to pull off.
Most importantly, keep in mind that you look absolutely stunning wearing your own natural makeup and don't need to run out and buy new products simply because some designer is trying to selling you the latest "straight from the catwalk" look. Remember the book The Emperor's New Clothes? Follow the trends if they intrigue you and you want to try something new, but don't feel like you have to be a slave to them.
As an established makeup artist, many beauty brands send me samples of their latest products for consideration. I only write about the items that I truly love and I always abide by Daily Makeover's Editorial Ethics Pledge in each of my Positively Beautiful posts.