BellaSugar, a part of PopSugar Network, provides beauty junkies everywhere with a destination to learn what's hot in the world of beauty and skin care.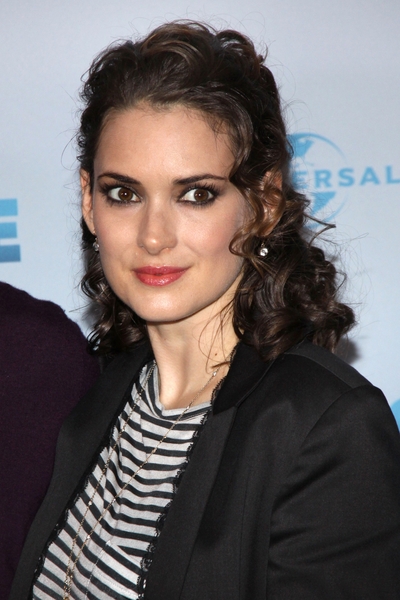 Photo: © Anita Bugge/WireImage
Last night at a photocall promoting her new movie The Dilemma in Germany, Winona Ryder proved that you can wear bold lips with a bold eye if it's done right. Note how Winona's bright lip gloss adds to — not detracts from — her overall look. Its sheer texture and her curly hairstyle both provide softer touches to a style that could otherwise read too heavy. Our friends at BellaSugar show you how to recreate the look for yourself!
Eyes: Start by lining all along the eyes with a smudgy black liner like Clinique Kohl Shaper For Eyes, using your finger or a smudger brush to diffuse the lines. Next, use a palette of hazy brown or coffee-toned shadows, like Elizabeth Arden's Eye Shadow Quad in Sueded Browns, to create a smoky texture. Don't be afraid to extend the shadows well above the crease for a dramatic effect. Instead of an intensely dark shadow close to the brow and inner corners of the eyes, a rich café au lait shade looks less harsh.
Lips: Depending on your preference, go for a rich raspberry or cherry red, like Nars's lip glosses in Gothika, a spiced berry; Bad Education, a sheer crimson red; or Misbehave, a sheer cherry red.
Hair: Use a one-inch or less barreled curing iron and small sections of hair to create tighter curls. Once finished curling, lightly scrunch the hair to break up the curl, using a medium-hold gel to promote shine and hold.
<a href="
/virtual-makeover/foundation"&gt/
;

Try on smoky eyes and bold lips in the Makeover Studio!
More from BellaSugar
See Gwen Stefani's First L'Oréal Commercial
Rachel Zoe's Makeup Artist Shares His Makeup Tips