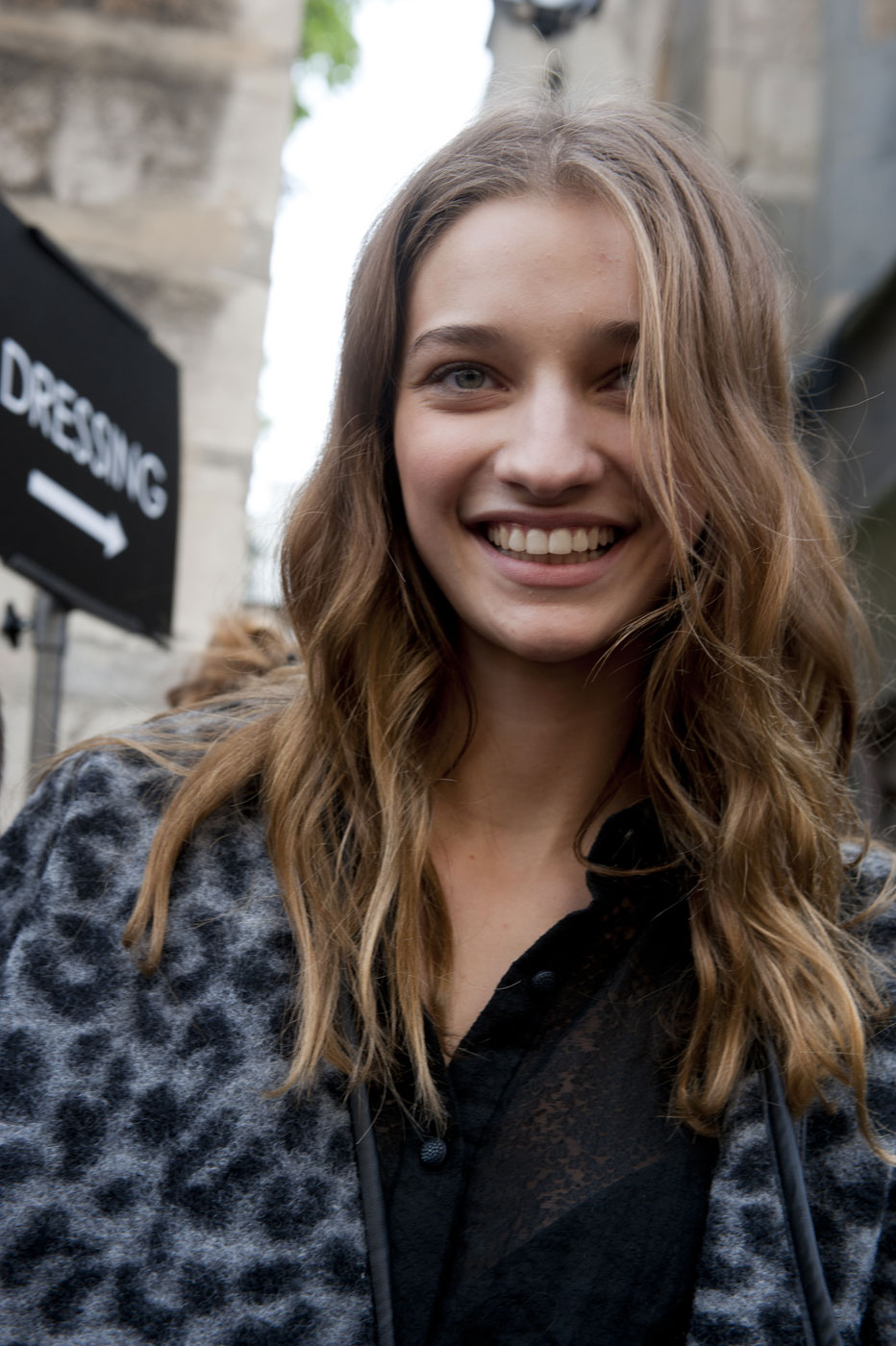 Since we are lucky enough to work with a bevy of experts who drop excellent tips on us without blinking an eye we figured it was due time to share them with the rest of you. With Ask an Expert, we'll be reaching out to some of our favorite pros in the industry with the beauty questions that you send in via social media (with the hashtag #BeautyHelp). So please, send in your critical beauty questions and we'll get them answered for you!

With all we have going on in our busy lives, we'll take basically any excuse to not wash our hair. Whether it's a cute top knot or simply using dry shampoo, we've become accustomed to liking the texture of our tresses on the days when we skip the shampoo. Now, on the days we actually have clean hair, we find ourselves trying to figure out how to replicate the gritty texture. For help figuring out how to get that cool, "model off-duty" look, we went to celebrity hairstylist Michael Dueñas.
MORE: Ask an Expert: How Can I Really Curl My Hair With a Straightener?
Q: How can I get second (or third) day 'model off-duty' texture on clean hair? @PerrieWS
A: "When your hair is wet or damp, put it up in multiple twisted braids. [Check out this YouTube 'Rope Braid' video.] This will give that perfect texture without looking too done up. Or, pick yourself up an R Session Nalu Waver. Instant model hair without the fuss. Don't forget, to add texture you'll want a great dry shampoo, like OSIS Refresh Dust. Spray on your hair and run your fingers though it, it will give you just the right amount of body and piecey-ness." —  Michael Dueñas, Celebrity Hairstylist and CEO of Hair Room Service, an in-room salon appointment service that delivers top celebrity stylists and services to your door. 
Image via Imaxtree