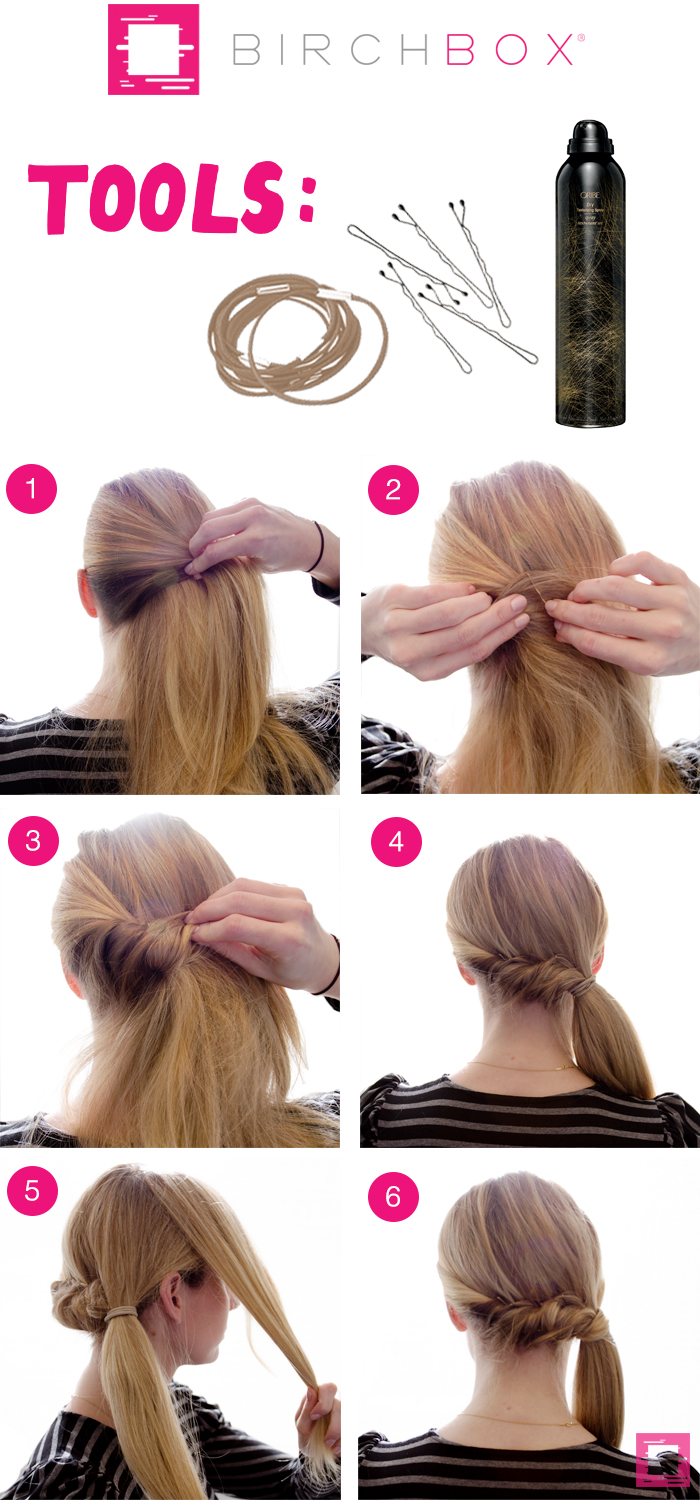 Generally speaking, ponytails get a bad rep. Most women think of them as the lazy style for when they're in a rush or headed to the gym. But anyone who has seen structured or volumized ponytails on the runway knows that they have major potential. We particularly love the low side pony, which is simultaneously playful and sophisticated. That said, you shouldn't just pull your hair off to one side and call it a day. Dress up your style by adding a rolling twist at the base of your neck and then wrapping your elastic with a piece of loose hair for a sleek effect.
What You'll Need:
Steps:
1. Spray some texturizer into your hair to give it hold. Next, grab a section of hair from the front left (or right) side of your head and pull it across the back of your head. Secure in place with a bobby pin.
2. Take a piece of hair from the base of your neck and tuck it over the first piece of hair. Secure with another pin.
3. Continue to take pieces from the base of your neck and tuck them into the roll. Continue using pins to ensure a good hold.
4. Once you've reached the opposite side of your head, pull the majority of your hair into a ponytail right by your ear and tie with an elastic. Be sure to leave one large-ish section at the top front of your head out of the pony.
5. Take the remaining free section and pull it next to your ear and underneath the base of the pony. Wrap it over the top and around again until there's virtually no hair left.
6. Secure the remaining end of the loose strand under the pony with a bobby pin to keep it hidden.
More hairstyle tutorials from Birchbox:
Video: The Perfect Party Ponytail
5 Steps to Jessica Alba's Braided Side Ponytail
Video: Modern Topsy Tail Updo