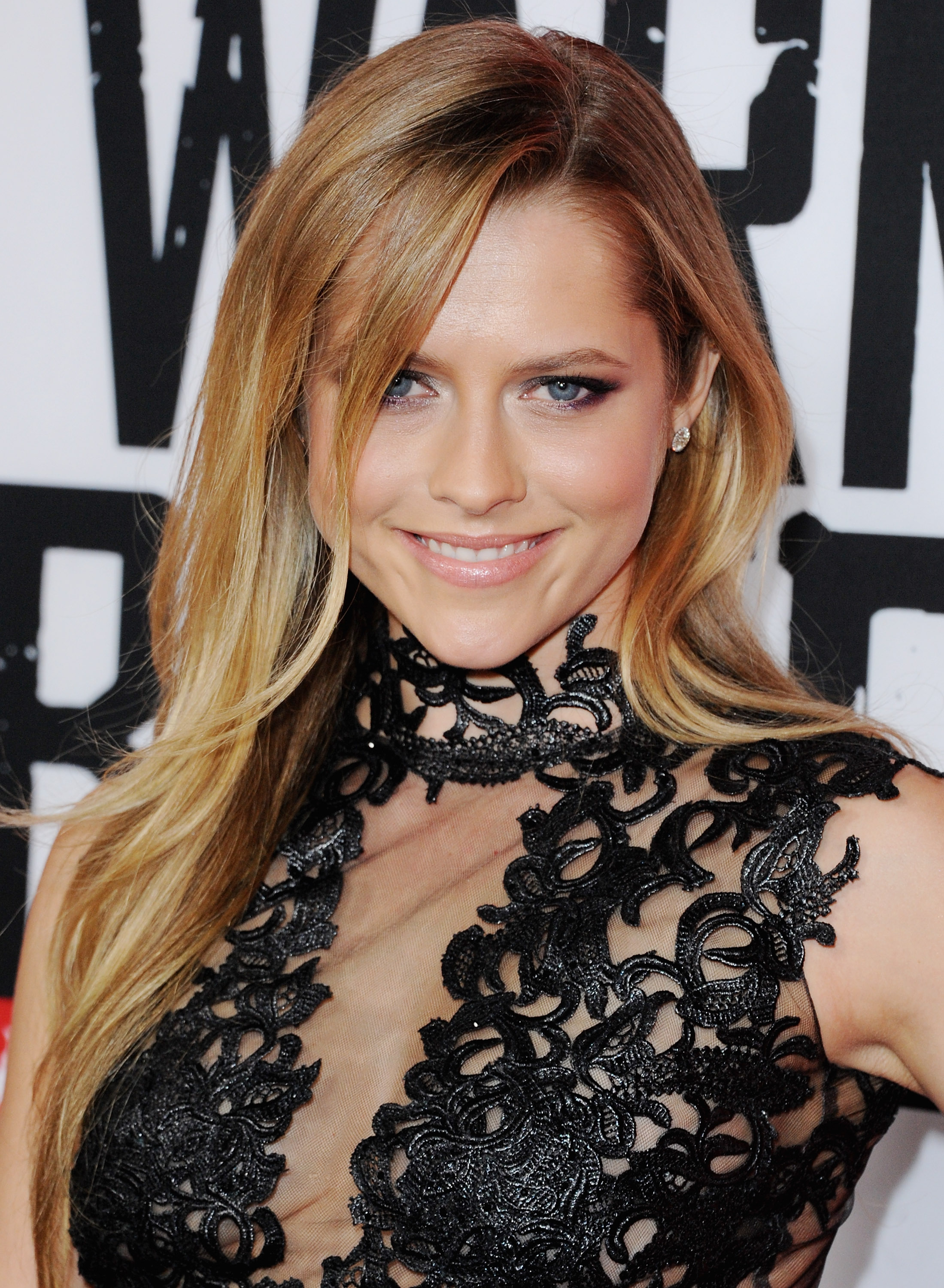 If you think this blonde beauty looks familiar, it's probably because you've seen her falling in love with a zombie in the promos for Warm Bodies. Teresa Palmer walked the red carpet for the movie's premiere with some seriously sexy hair. Dove Celebrity Stylist Mark Townsend styled the Aussie's blonde locks and gave tips on how to recreate the look at home:
Step 1: Start by applying a few drops of anti-frizz serum, like Dove Nourishing Oil Care Anti-Frizz Serum ($4.98, walmart.com), to damp hair and blow dry with a large round brush.
Step 2: Give hair a deep side part, and then use a flat iron on 5-inch sections of hair to create loose waves.
Step 3: Apply a small amount of Dove Frizz-Free Shine Cream-Serum ($4.89, drugstore.com) to break up the waves, which will create piecey-ness, and then liberally spray dry shampoo all over to give the hair some volume.
Do you like this carefree, sexy hairstyle?