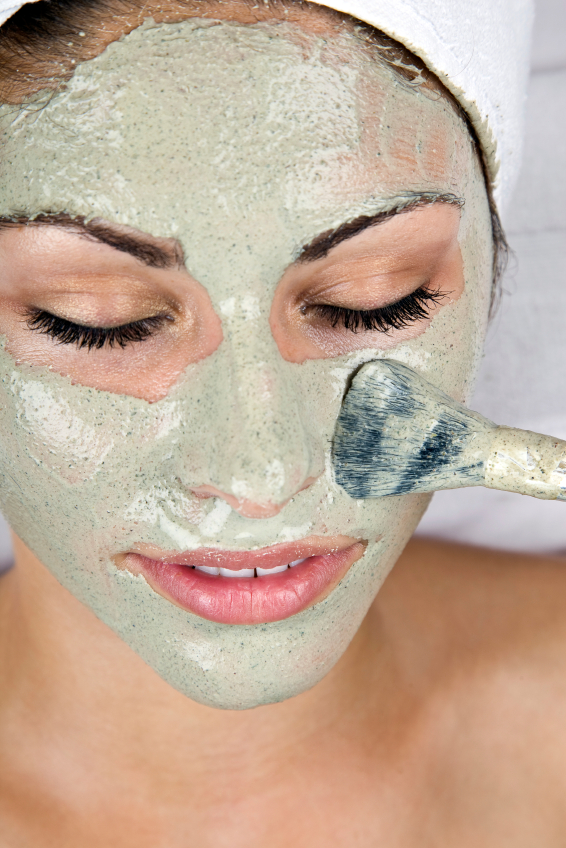 We all have them. The stubborn, annoying, unwanted little demons named blackheads. There are a million remedies and tips out there that claim to perfect your skin from the pesky blackheads that come our way. After trying and testing just about everything we could find, we've filtered out the bad to bring you the remedies for how to get rid of blackheads that will actually work. Here are some of our favorite tricks to rid your skin of the little devils and leave you with clear, glowing skin.
1. Exfoliate With Baking Soda.By doing this, dull skin is buffed away by the microdermabrasion-sized particles of baking soda, getting rid of clogged pores that can lead to blackheads. Simply mix baking soda with water until a paste-like texture is formed. When done regularly, this will aid in ridding the skin of blackheads.
MORE: Emma Stone's Secret to Glowing Skin is Baking Soda
2. Pore Strips. The unsung hero of blackhead-free skin, pore strips are a tale as old as time and it's because they really work. Simply wet the area of skin you wish to treat, apply the strip and let it dry for 15 minutes. When you're ready to peel it off, we suggest pulling it off like you would a bandage: Swiftly, and with as little pain as possible. What's left behind in the strip will most likely gross you out, but it's better to be on the strip than on your skin.
3. Clay Masks. Masks that are clay-based draw out the impurities in our skin much like a suction cup. Think of clay as a magnet that draws out the blackheads in your skin. By regularly using a deep cleaning clay mask, you'll start to see amazing results.
4. Salicylic and Glycolic Acid Are Your Friends. Look for cleansers and toners with these acids on the ingredient labels. Salicylic acid is a lipophilic (attracted to fats/oils) and concentrates at the surface of the pore to dissolve the plugs. Consistent use will prevent the blackheads before they form and help clear existing pores. Glycolic acid, an alpha hydroxy acid derived from sugar cane, helps clear dead skin and debris on the surface of skin. Together, this acidic team can tackle your blackhead problem.
MORE: How to Prevent Acne: 8 Expert Tips to Save Your Face
5. Retinoids. These babies are packed with vitamin A,  which will work wonders for your skin.  The retinoids attach to receptors in the skin to improve the way skin grows and sheds so that it is less likely to form acne. The outer skin layer then evens out while the dead layer of keratin material sheds more efficiently. Sometimes there is noticeable peeling but after regular use 3-7 times weekly for 4-6 weeks, the side effects lessen and the skin appears more radiant and clear. You can either use over-the-counter products or a prescription from your dermatologist.
6. Don't Pick. The worst thing your can do is pick at blackheads (or pimples in general). Let your skin care routine do its job!  Even though it's tempting to quickly get rid of them, picking at blackheads will only make the long-term situation worse.
MORE: 101 Best Tips For Clear Skin
Image via Istock