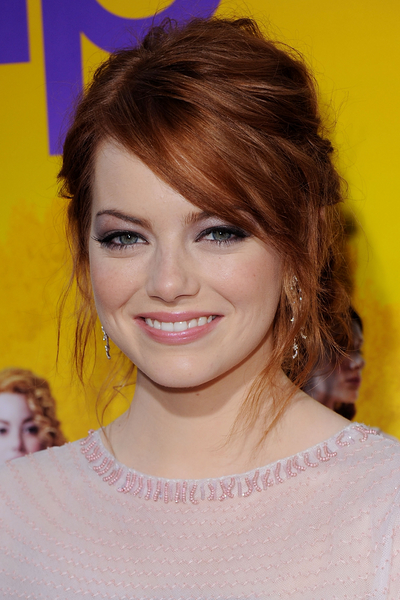 Photo: © Jon Kopaloff/FilmMagic
Red is just one of those colors that can either look absolutely stunning or absolutely wash you out. The key, as you might expect, is to pick the right undertones for your complexion. But since a natural-looking red like Emma Stone's is such a tricky color to get right, "You really have to go to a professional for this," explains celebrity colorist (and Jennifer Aniston and Heidi Klum's go-to guy) Michael Canale. Our friends from BellaSugar got his top tips for achieving a more organic version of the trendy warm hue.
Darling, don't go to extremes: Canale's hair philosophy is to create natural tones that simply enhance what you already have. And therefore, "If I were going to do a red," Canale explains, "I'd do a reddish-brown."
Back to life: To add dimension, warmth, and movement, Canale recommends next placing golden highlights within the style.
Shine, shine: "Then I'd do a warm overlay . . . a warm gloss," he says. Not only will the gloss lock the color in longer, but it also will provide plenty of radiance to the look. And radiance is what it's all about, after all.


Try on Emma Stone's hairstyle in the Makeover Studio!
More from BellaSugar
10 Fresh, Easy Hairstyles
The Secret To Bar Rafaeli's Glow
How To Make Red Hair Bolder


BellaSugar, a part of PopSugar Network, provides beauty junkies everywhere with a destination to learn what's hot in the world of beauty and skin care.