Cheeks
"I start by using a very small amount of blush on the brush, then I begin at the apples of the cheeks and sweep backward, toward the temple," Jake said. "I pretty much use it all over the cheek, but the most color should be used right on top of the cheekbones. This CoverGirl Cheekers Blush, in Rose Silk, has the perfect amount of shimmer so it really warms your complexion," he said. Lastly, he adds a darker blush or bronzer, for emphasis, underneath the cheekbones.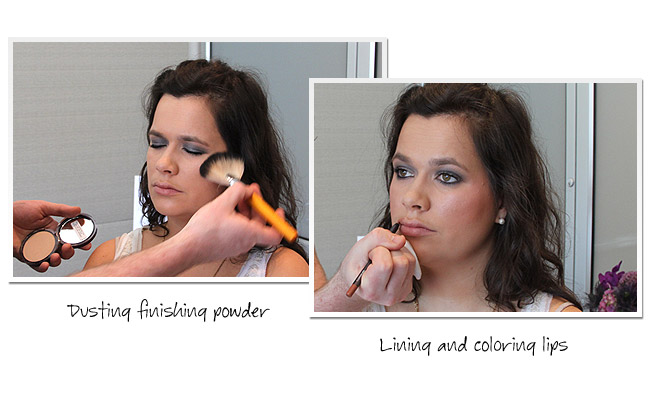 Lips
For the final touch, Jake lined the mouth with a soft, nude pencil, like CoverGirl LipPerfection lip liner, then colored the lips in. "I use a pencil to create shape, and then a gloss to go from nude to something a little rosier," he explained. I got CoverGirl WetSlicks gloss in Pink Sequin.
The Big Reveal
Finally, I was ready to see what Jake had done. He had created none-other than a perfect Christina Aguilera makeover, and I was stunned! Do you think you could pull off a Christina look?